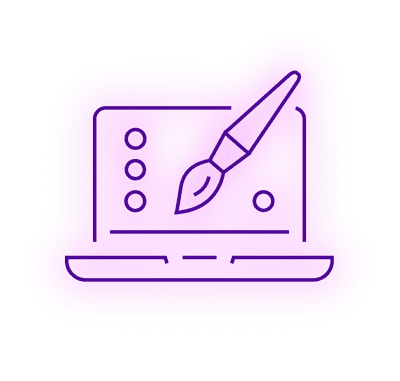 Monetisation and advertising

Sonnant is the only platform that brings together powerful AI automation and ad management workflow.

More impressions and smart ad markers increases both impressions and advertising yield.

Advertisers buy impressions at scale. The outcome: you now need tools to track delivery, campaign effectiveness, recall, and results.

Transcription
Captions & Subtitles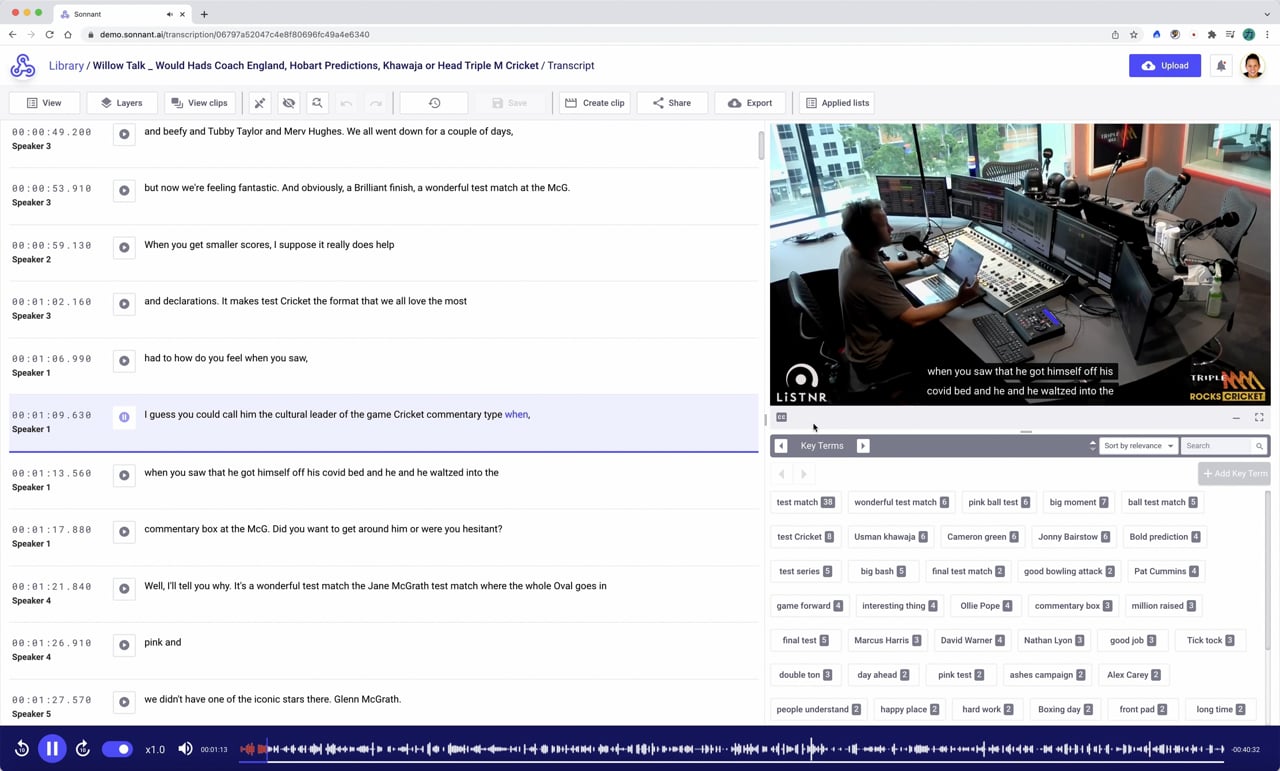 Library
Keywords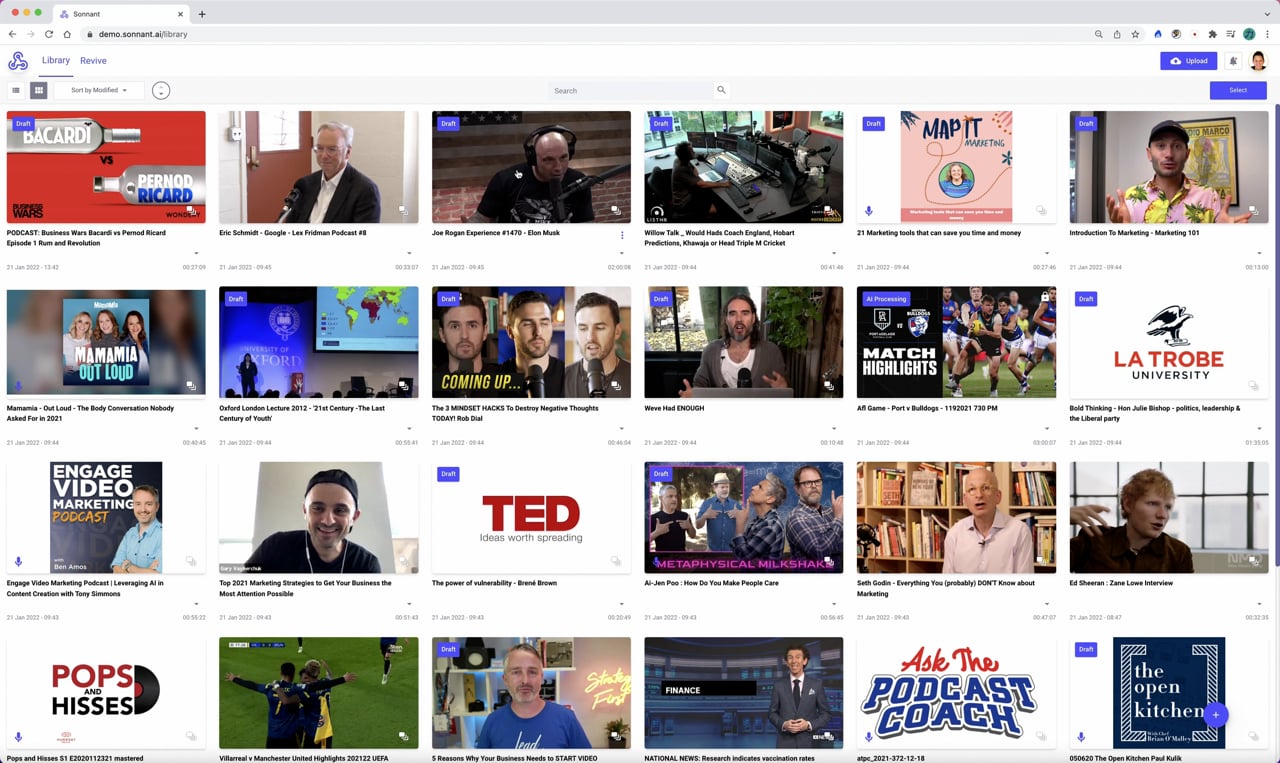 Summarisation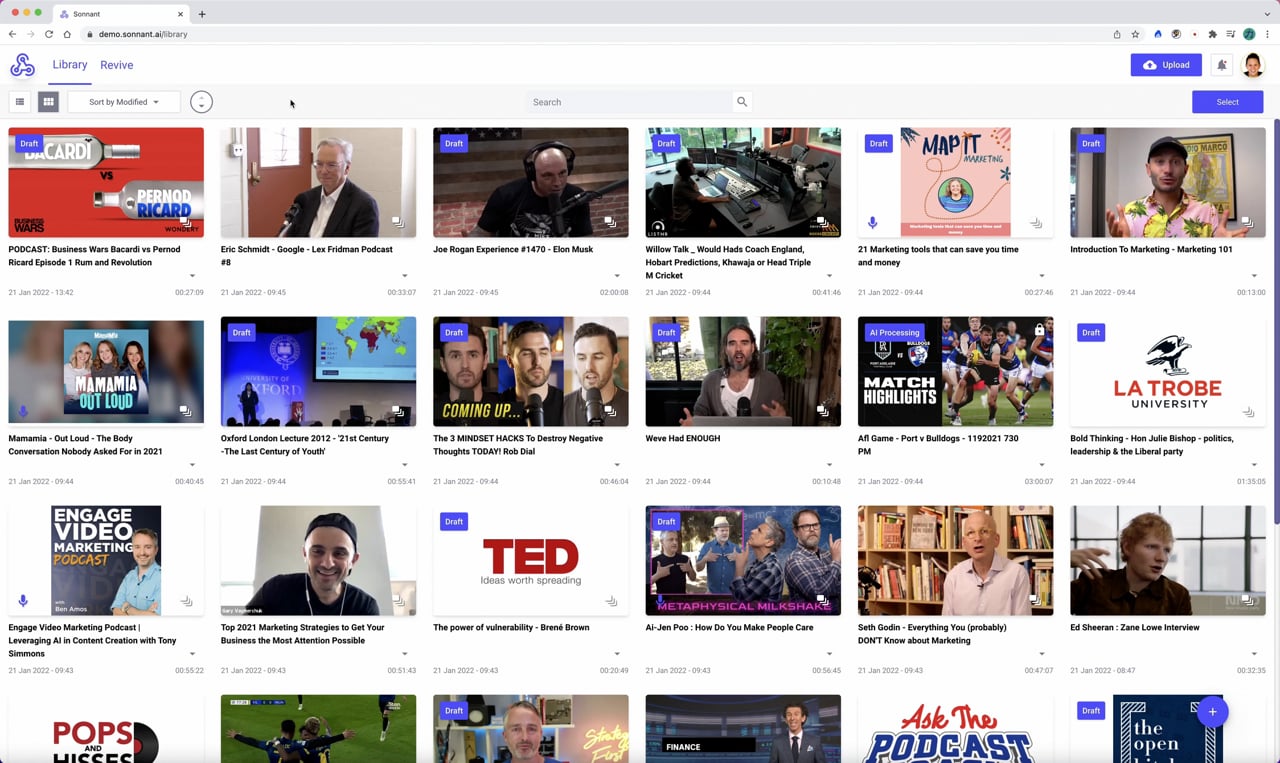 Clips, Snippets & audiograms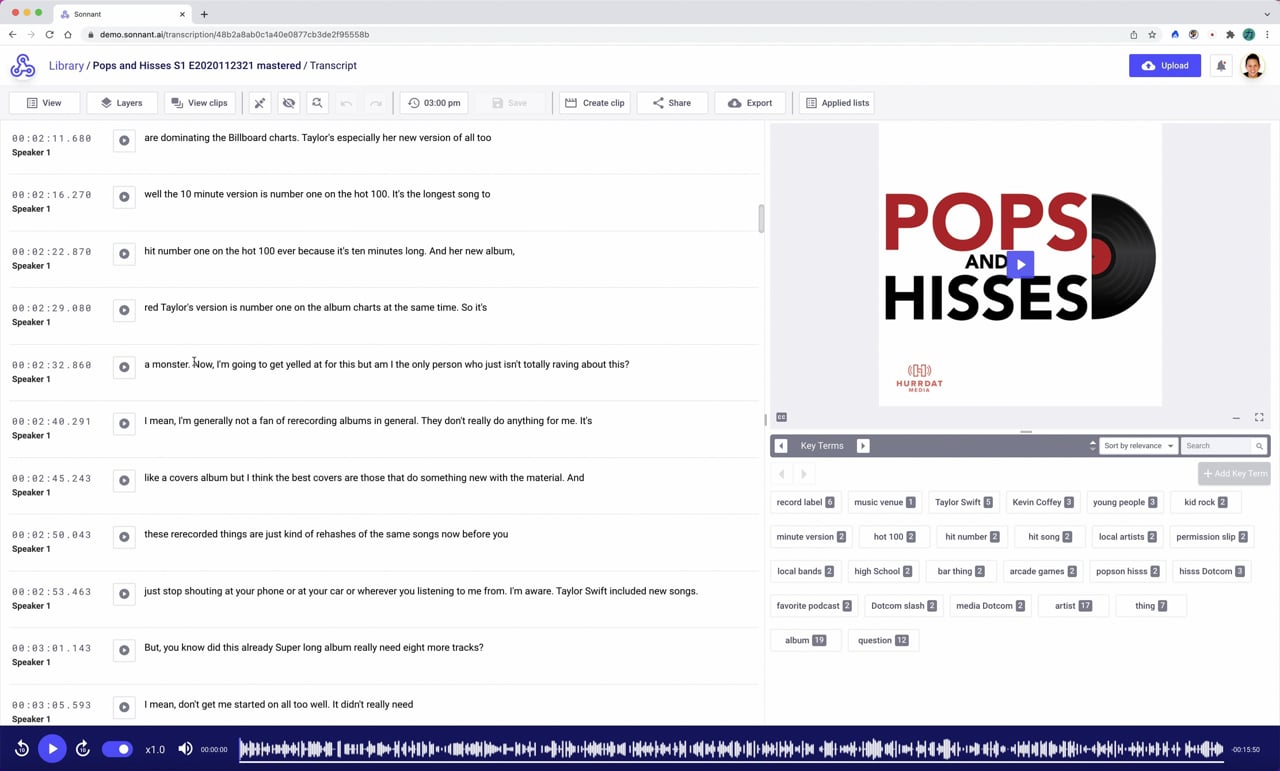 Custom Terms & Vocabulary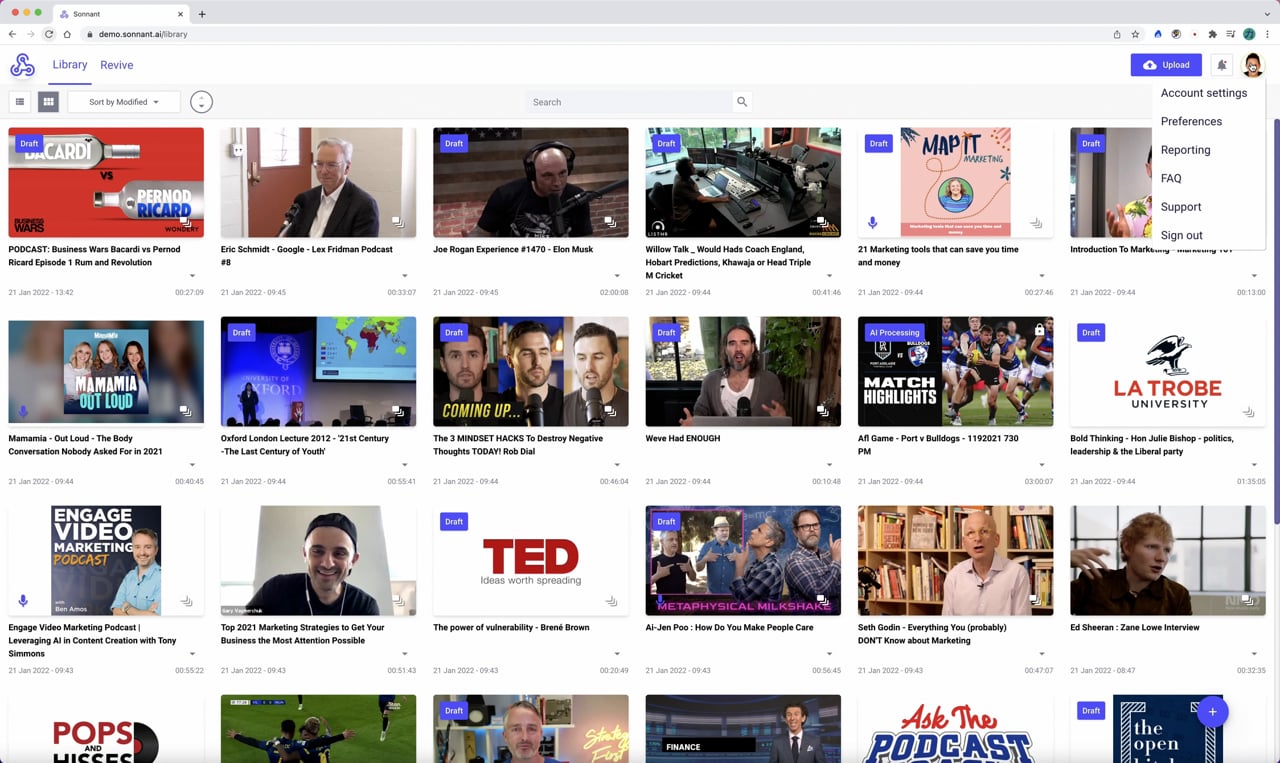 Upload Intergration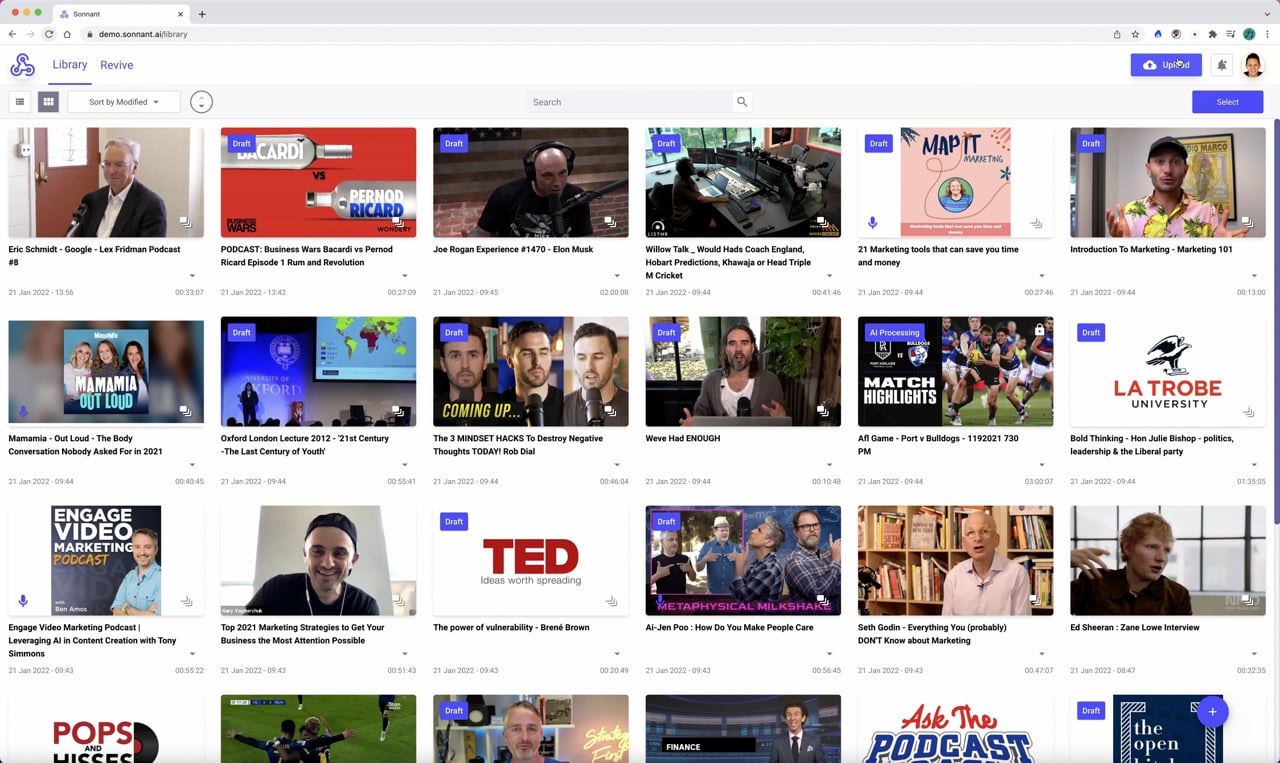 Speaker Identification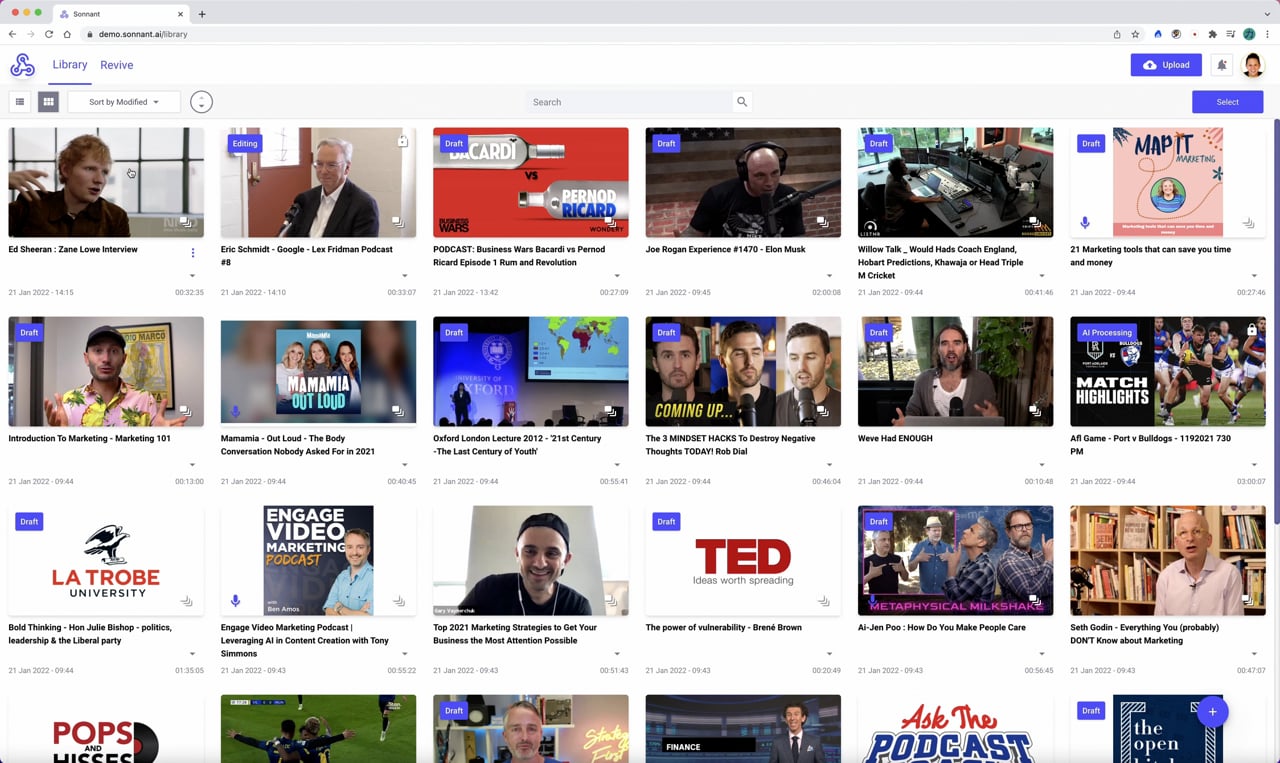 Clip Collection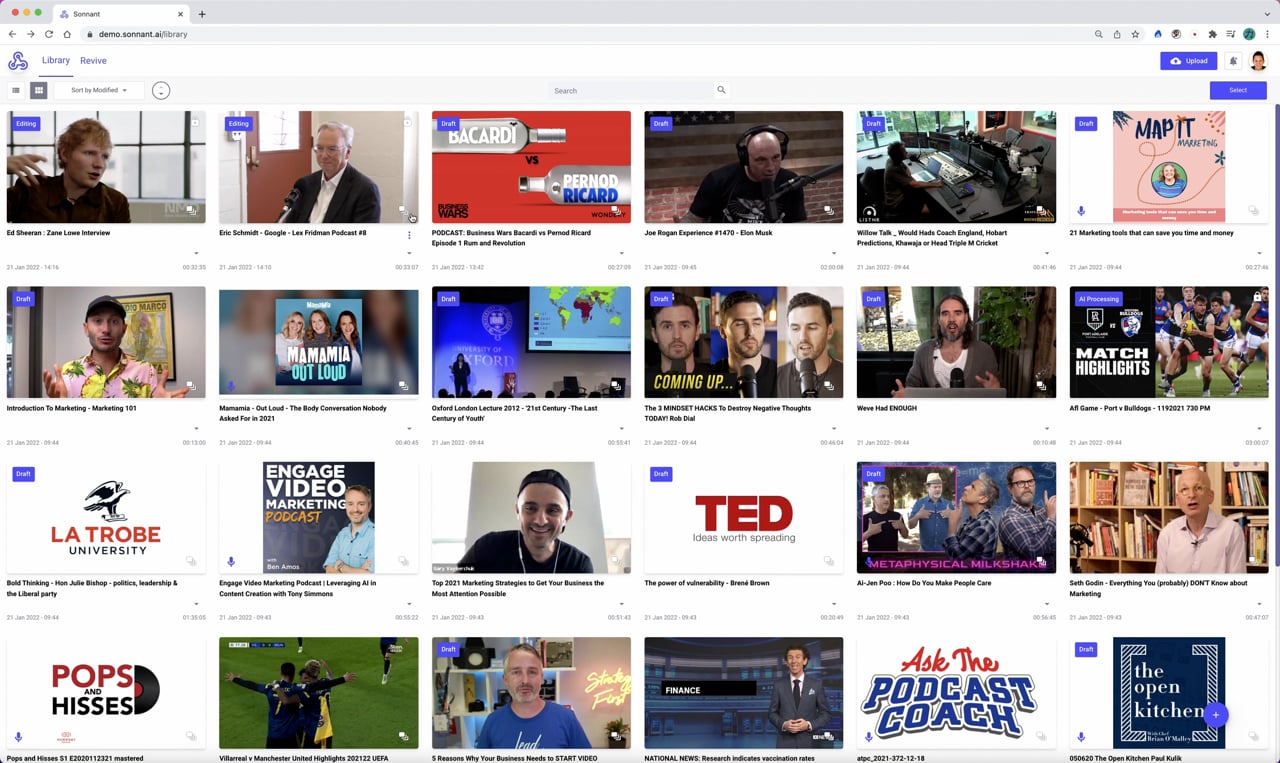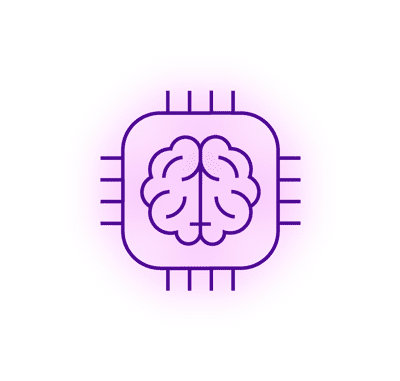 The future of content is digital, on demand and personalised. Sonnant will take you there.

Reach and engagement are critical for driving revenue and advertising. Therefore targeted, constant, distribution is needed.

Sonnant automates your clips, audiograms and posts and will amplify your engagement by over 30%.

Social Sharing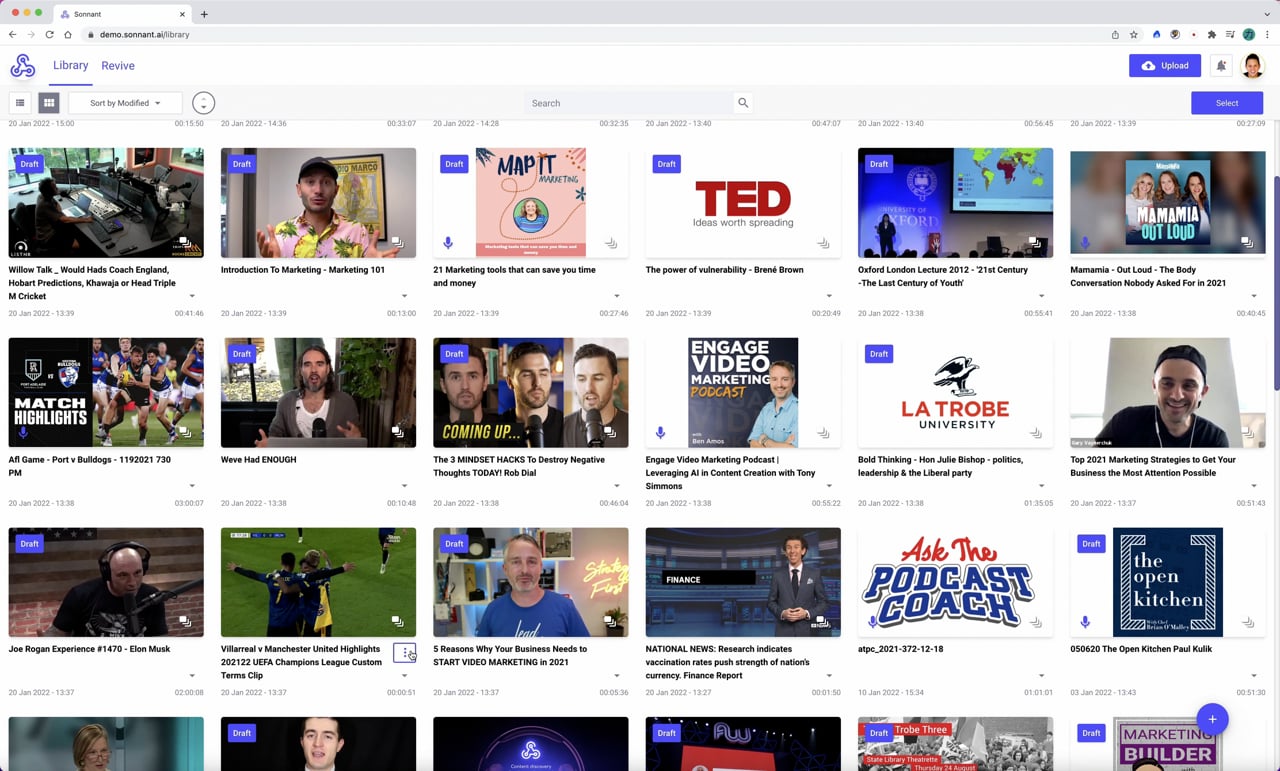 Highlight to Clip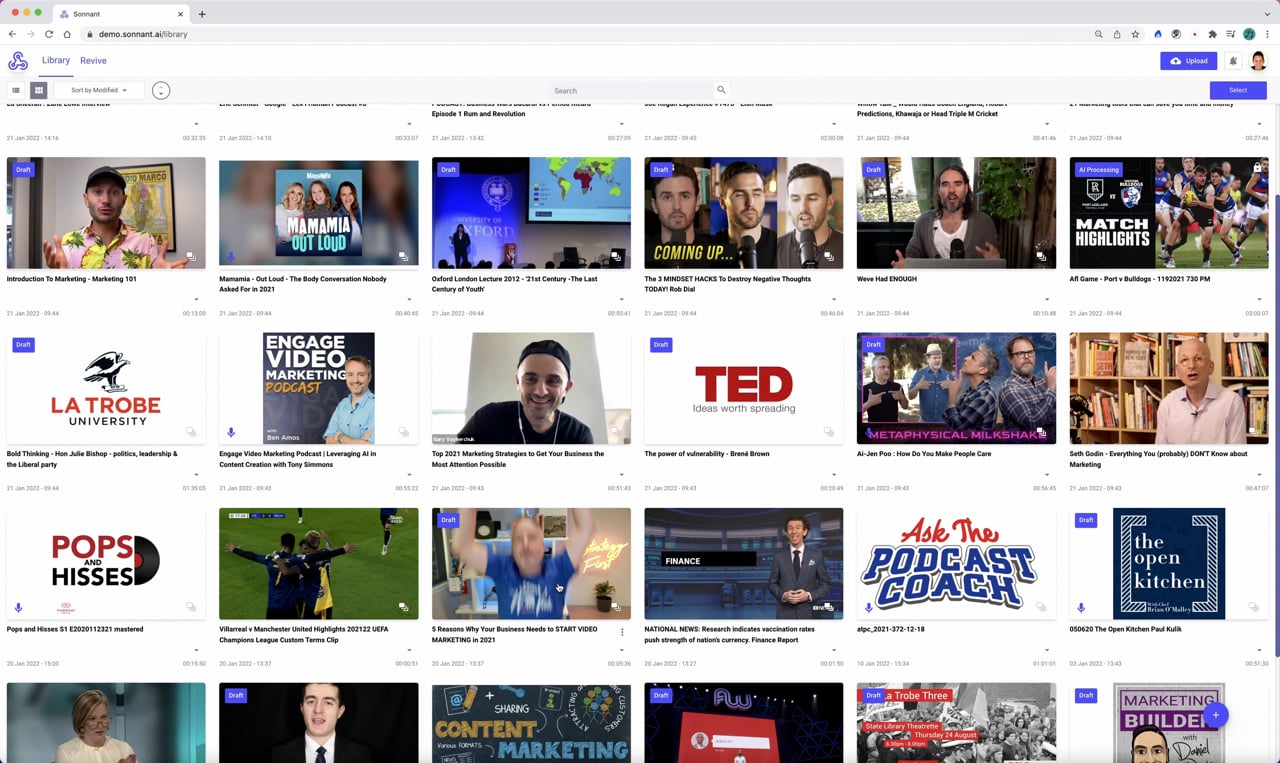 Embed Player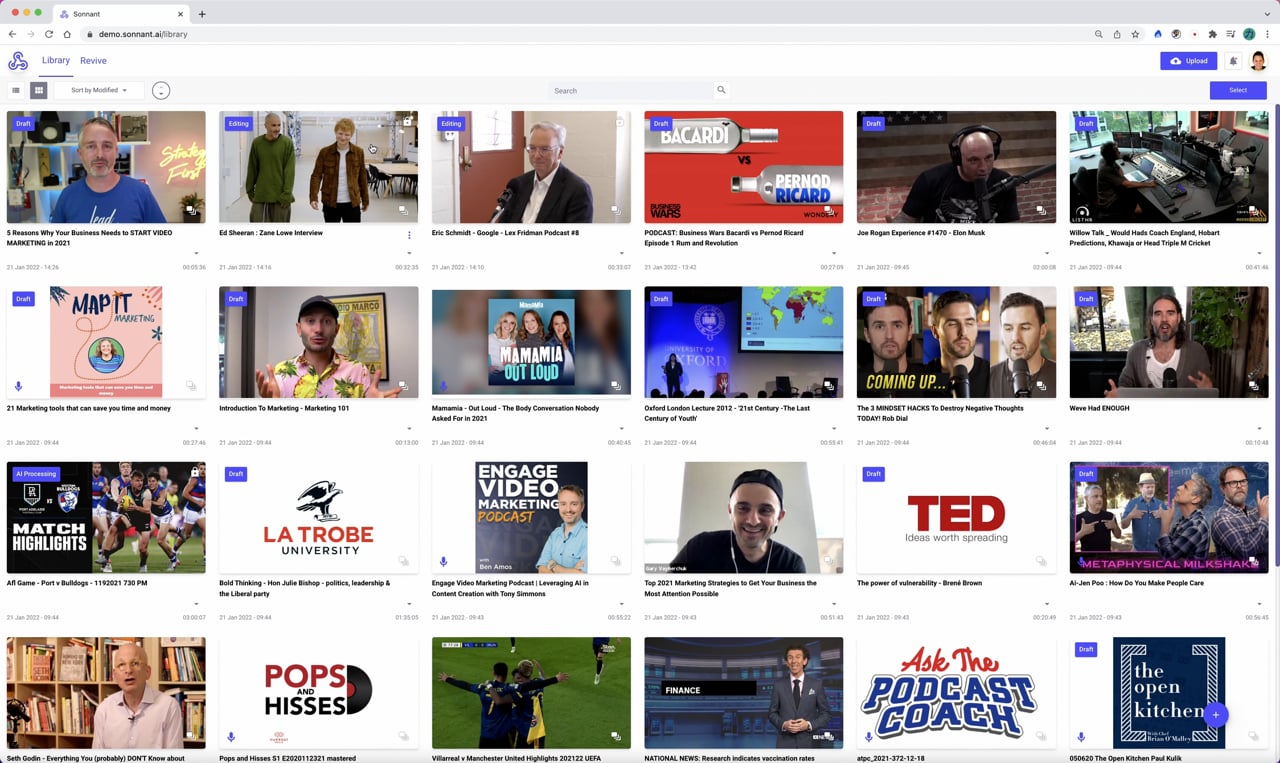 Automatic Chaptering
Hashtagging
Transcript Export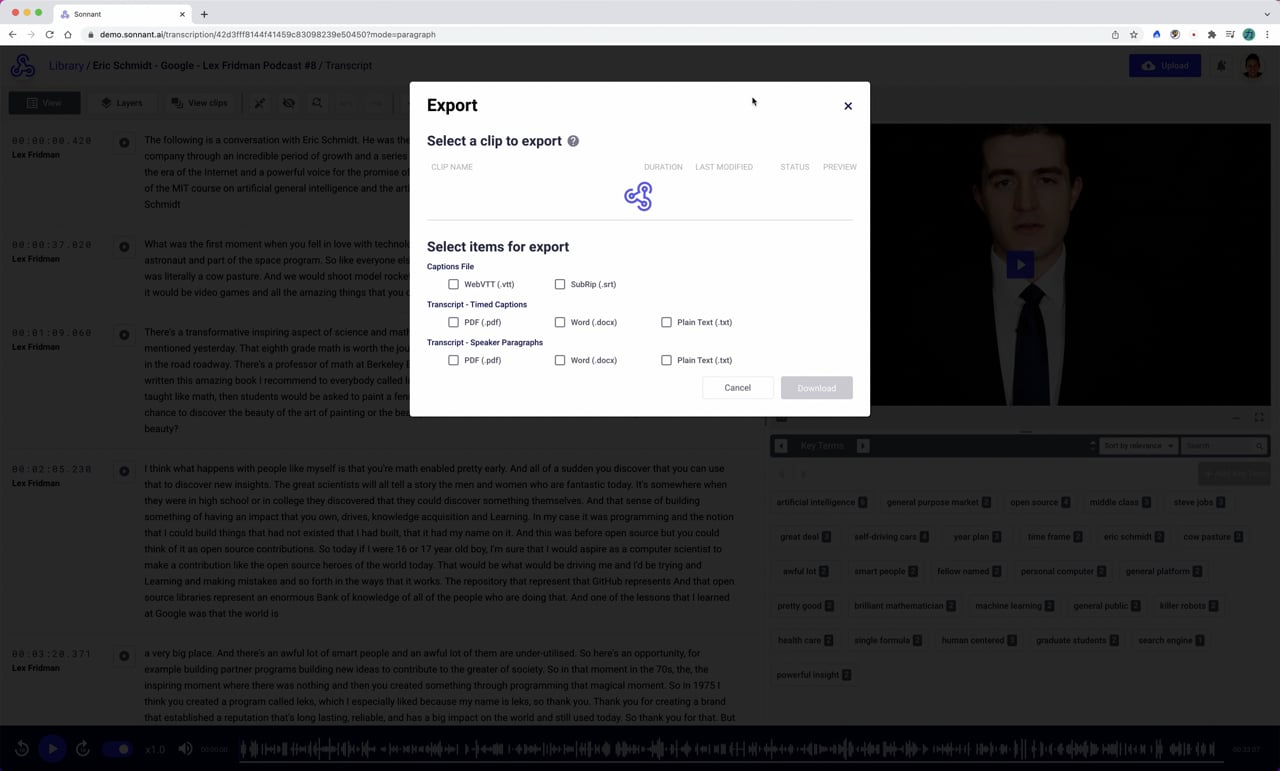 Archive Revival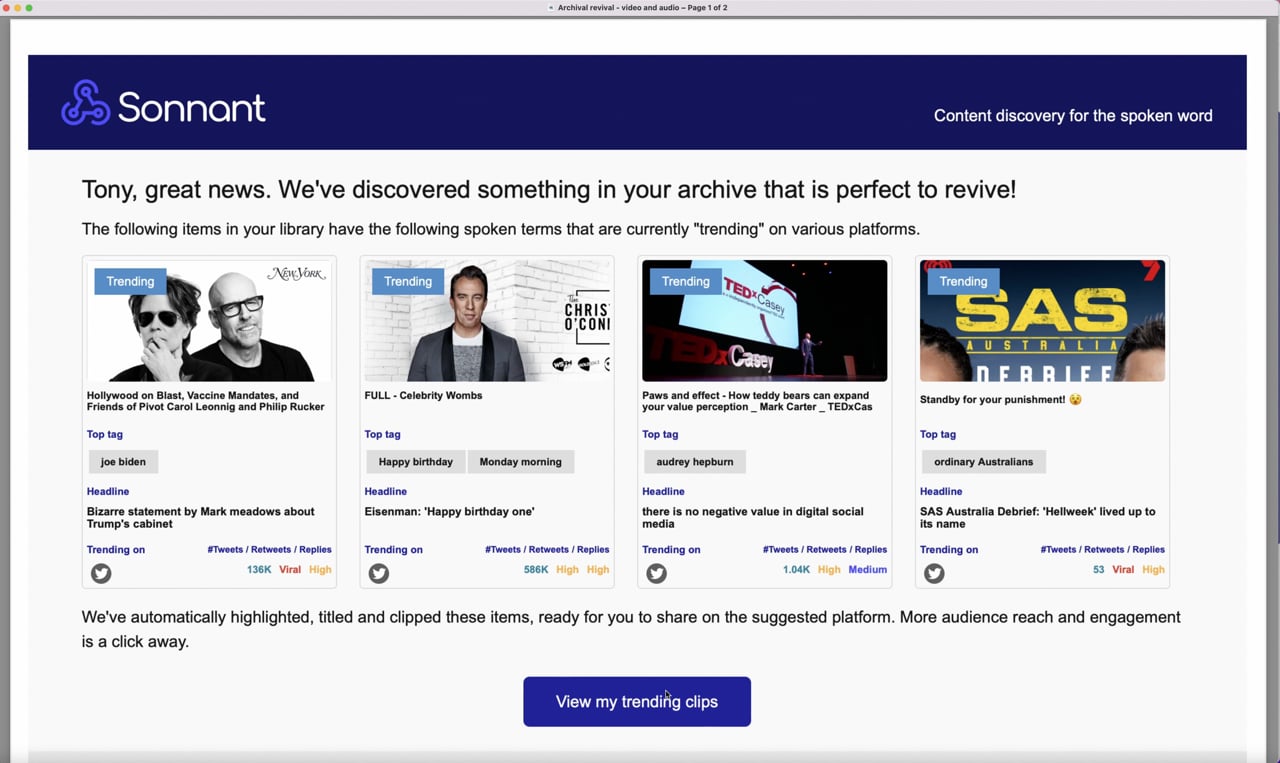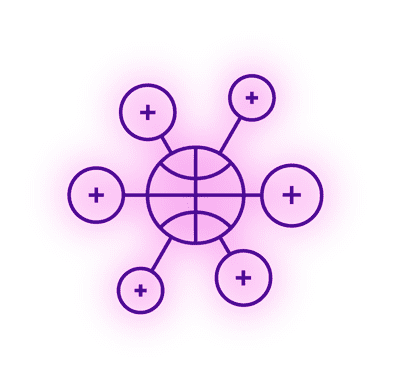 Sponsor and partner management no longer requires a lot of work or brainpower.

Sonnant reports on advertiser mentions, leading to improved customer satisfaction and grows your share-of-wallet.

Sales team get the content experience they require, providing category, brand and topic insights for all your shows.

SEO Primed
Content Search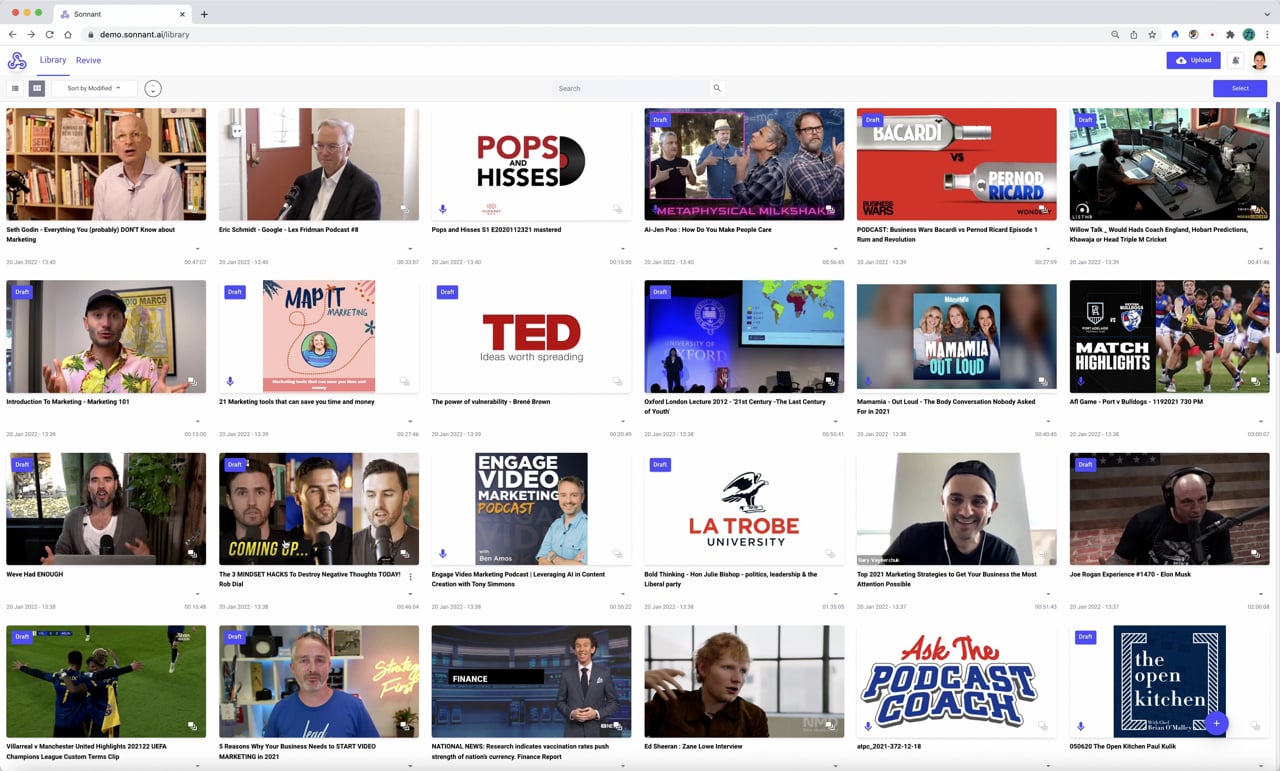 Targeted Advertising
Tagged Content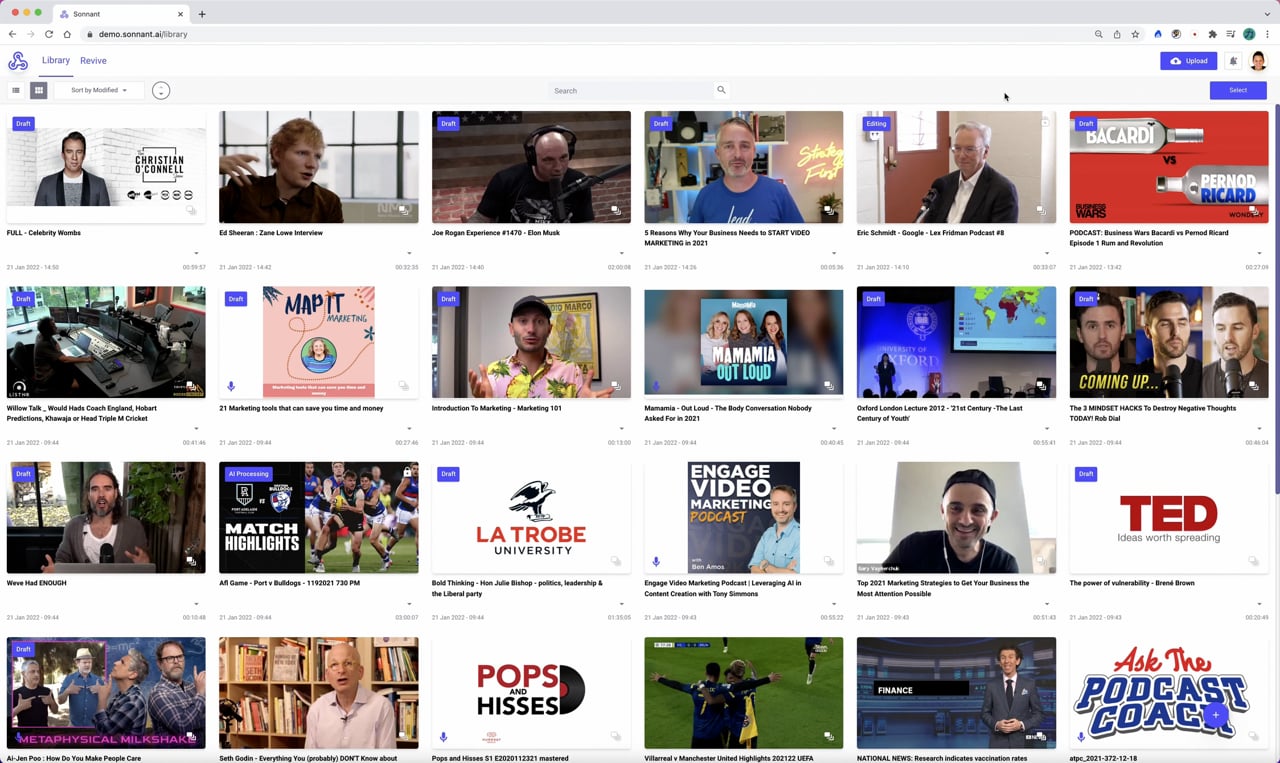 IAB Categorisation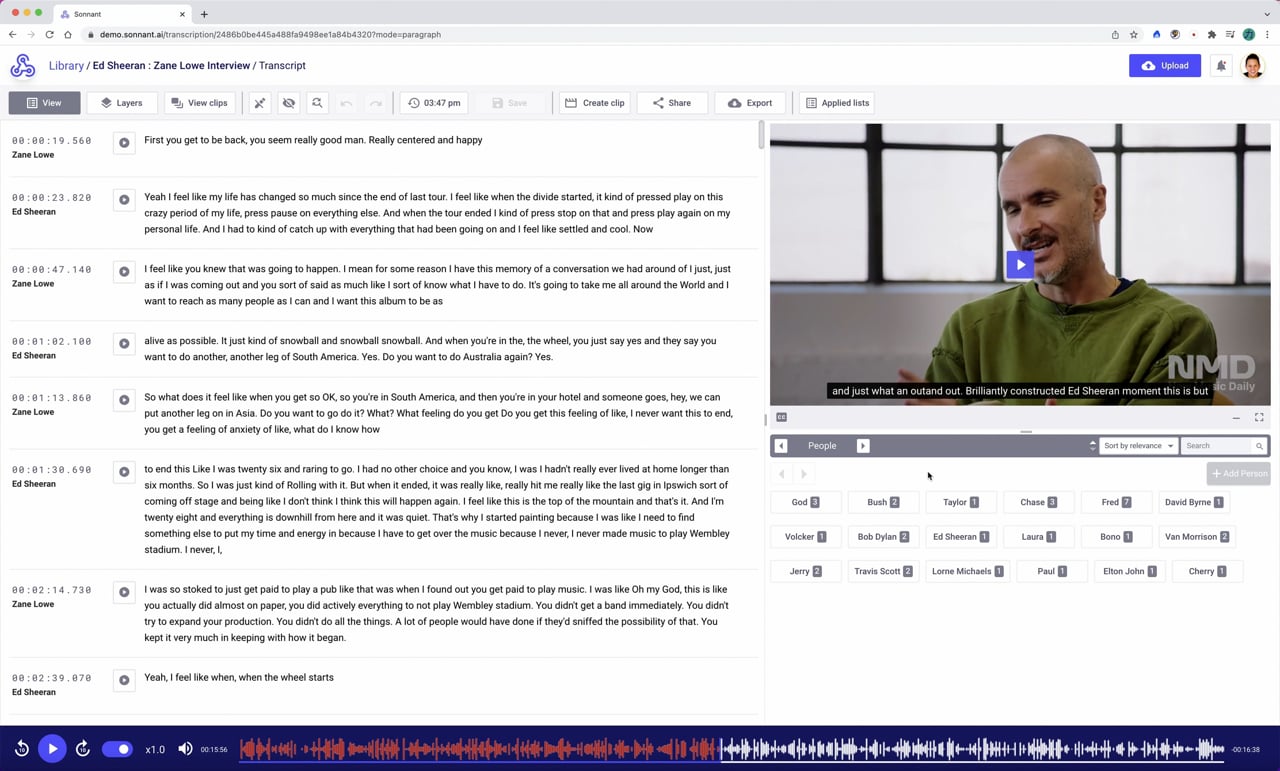 Trending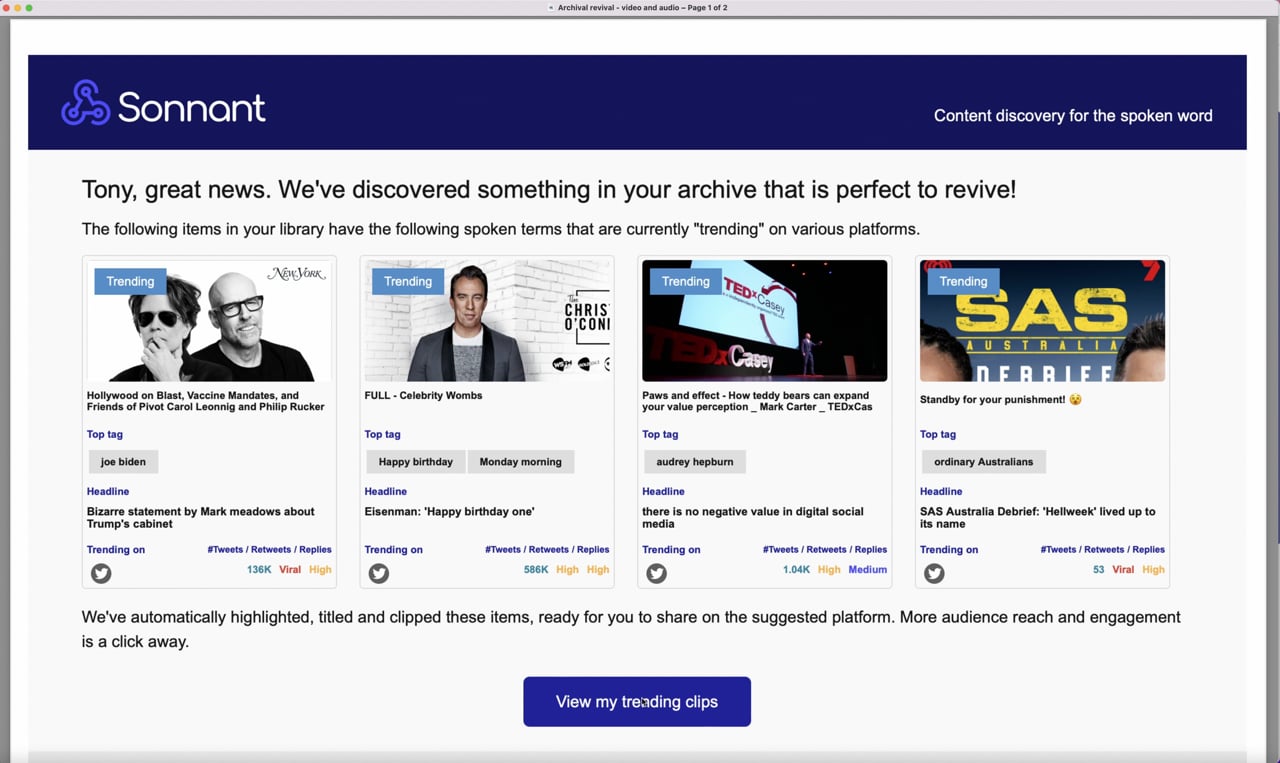 Spend more time delighting your audience and ad partners.