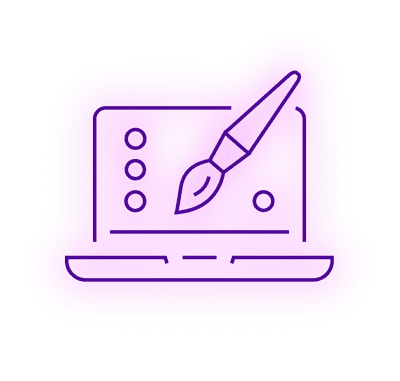 Your passion is creating game-changing ideas. Ours is pioneering new technology so you can continue to do so quickly and painlessly.

Sonnant's AI-powered content toolbox is designed to automate more of the production process so you can keep creating.

Your content won't know what hit it.

Transcription
Captions & Subtitles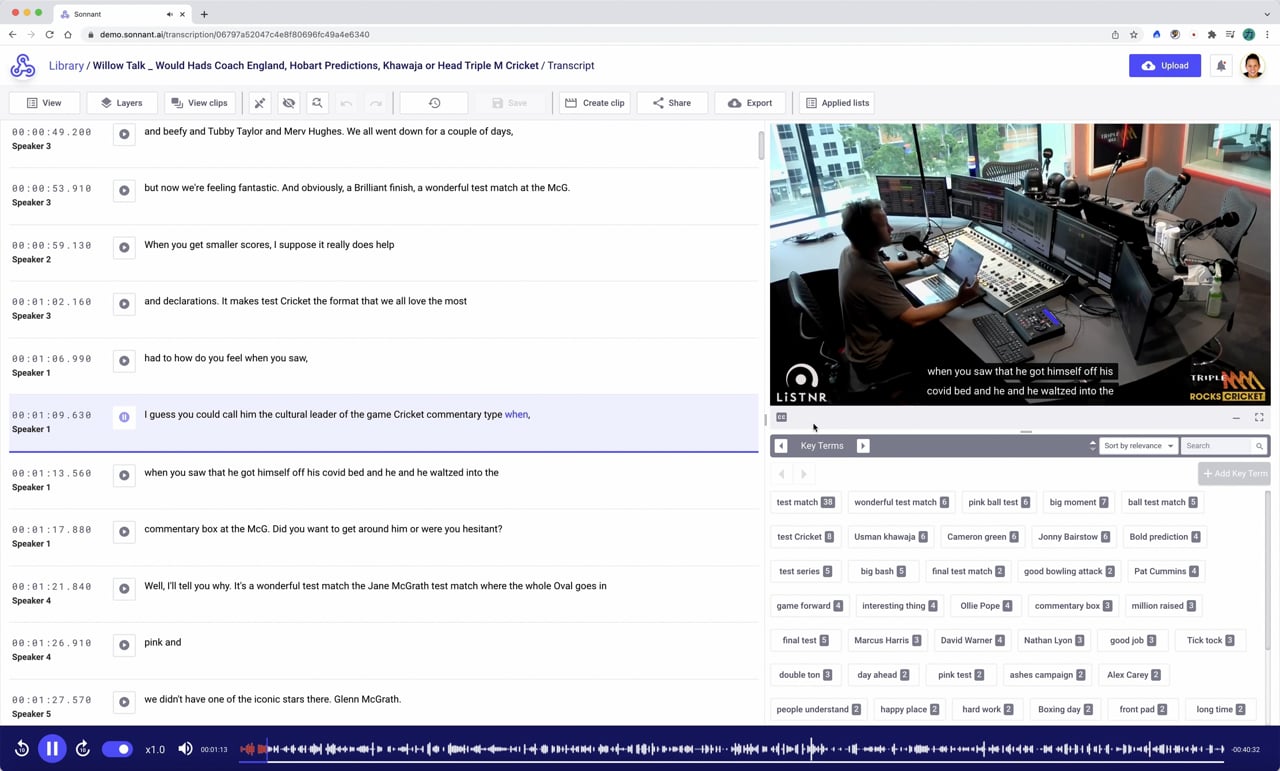 Library
Keywords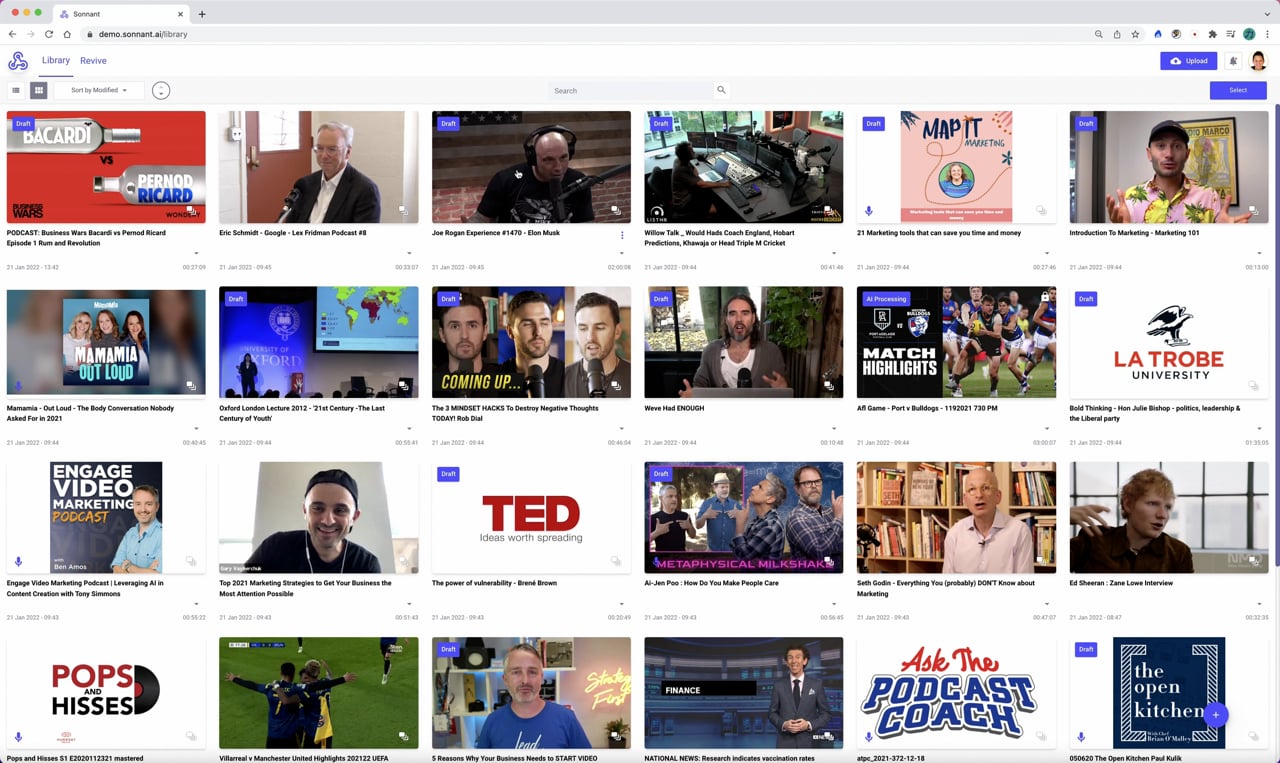 Summarisation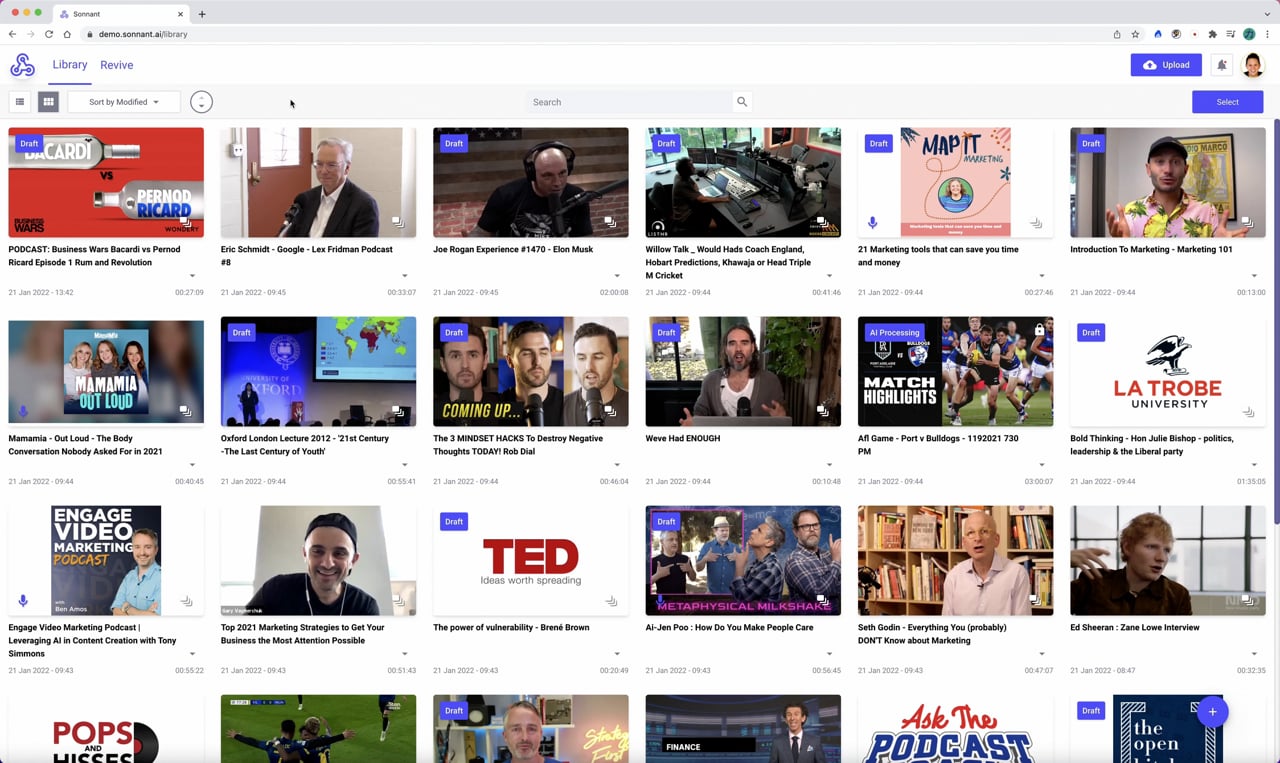 Clips, Snippets & audiograms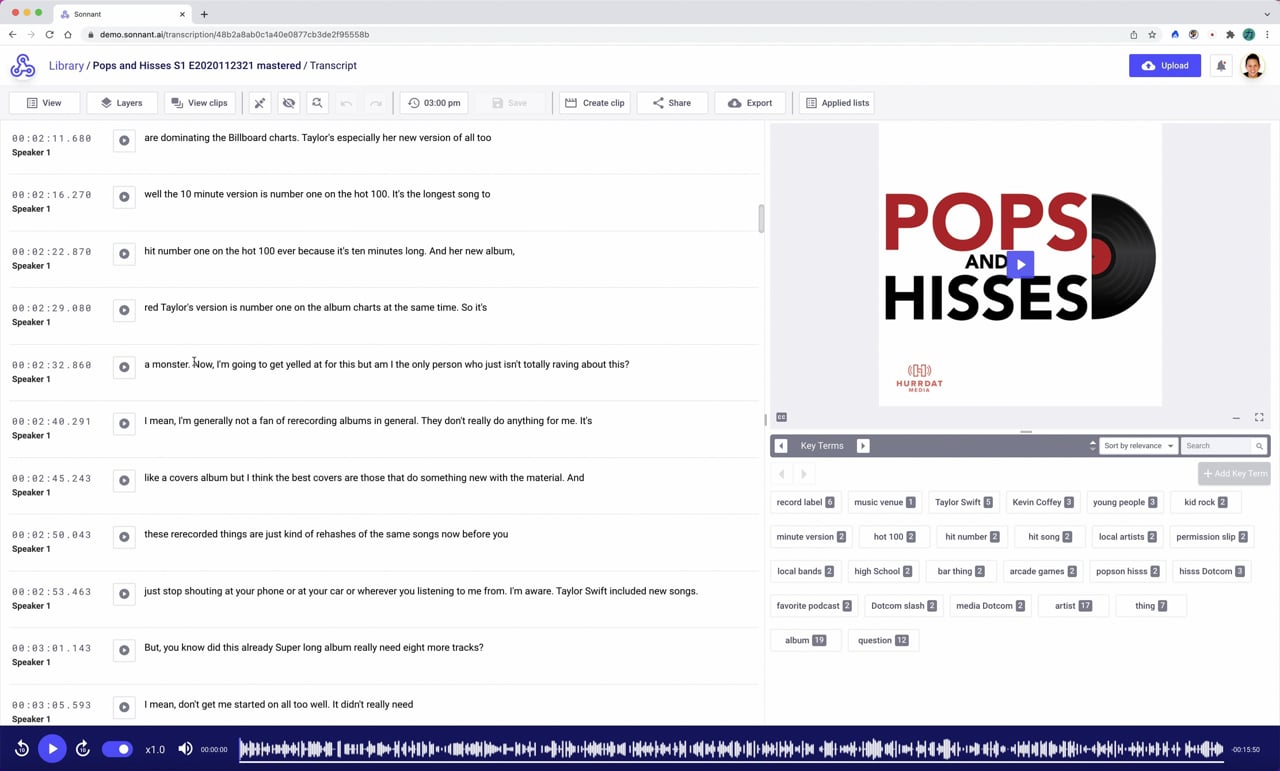 Custom Terms & Vocabulary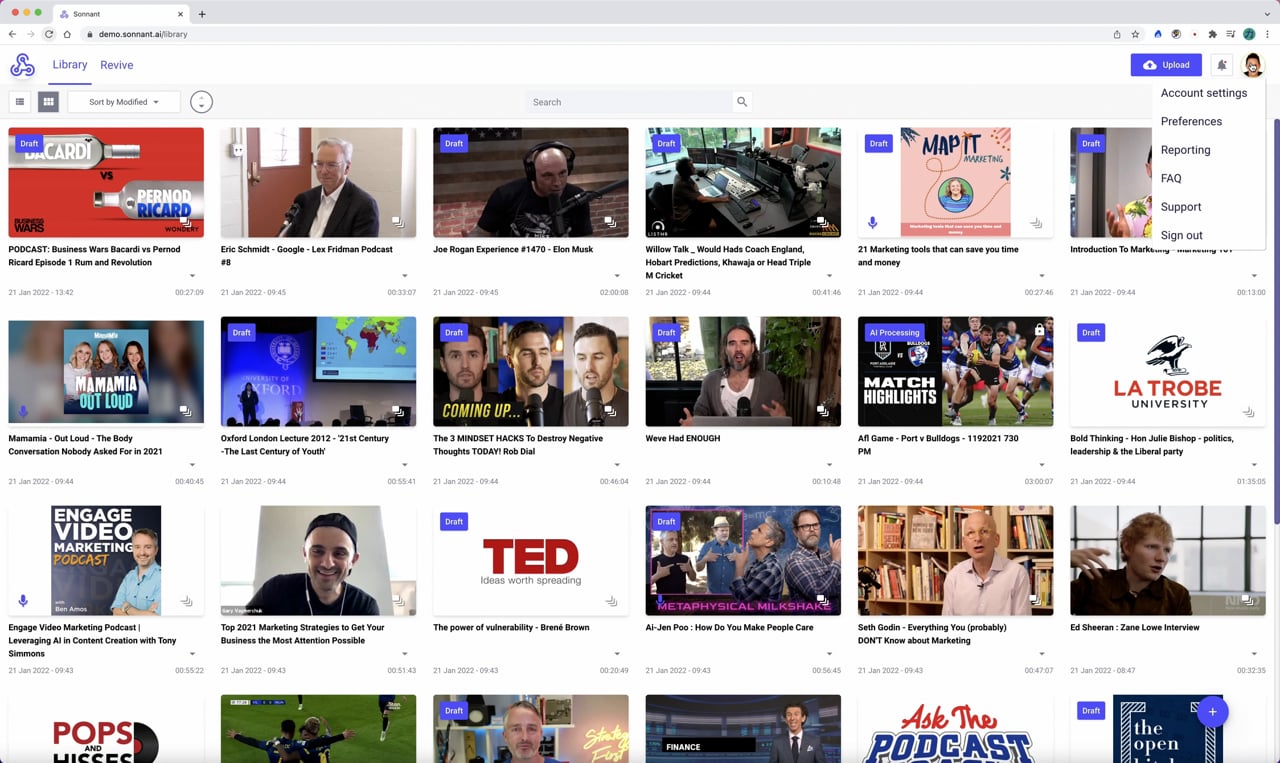 Upload Intergration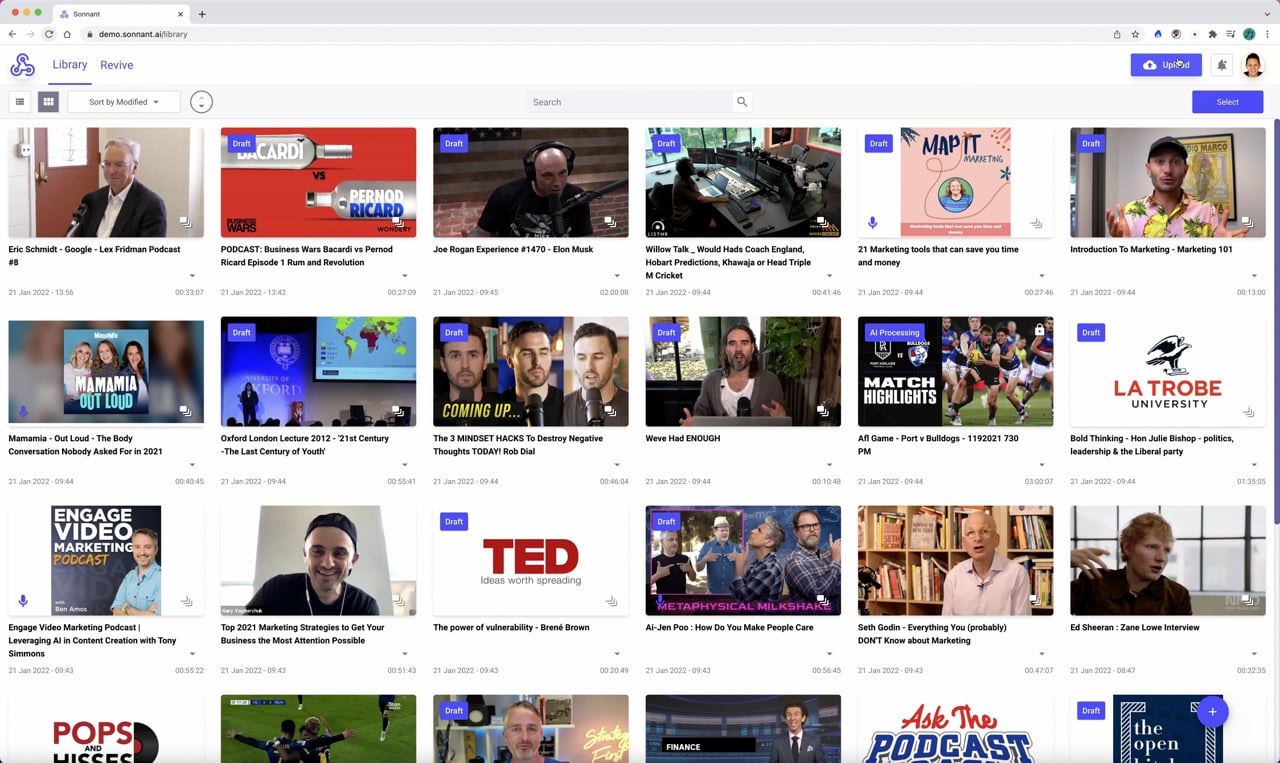 Speaker Identification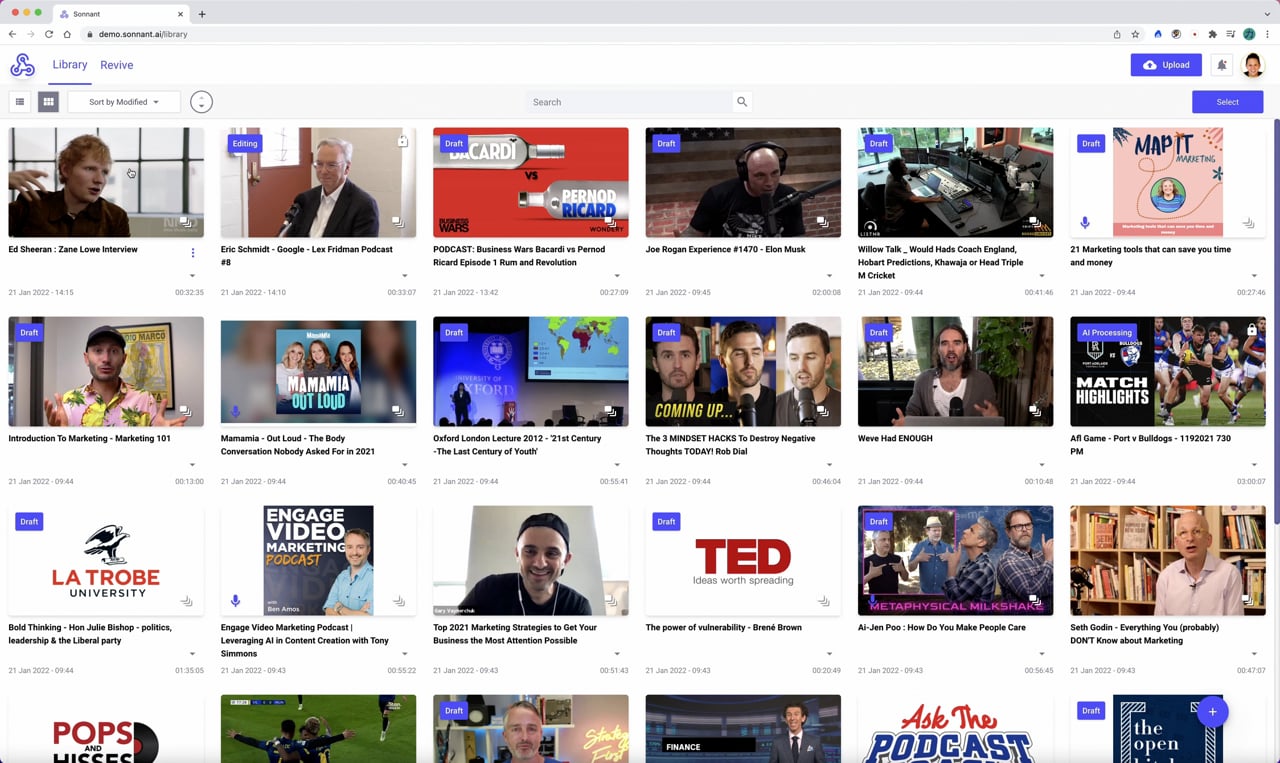 Clip Collection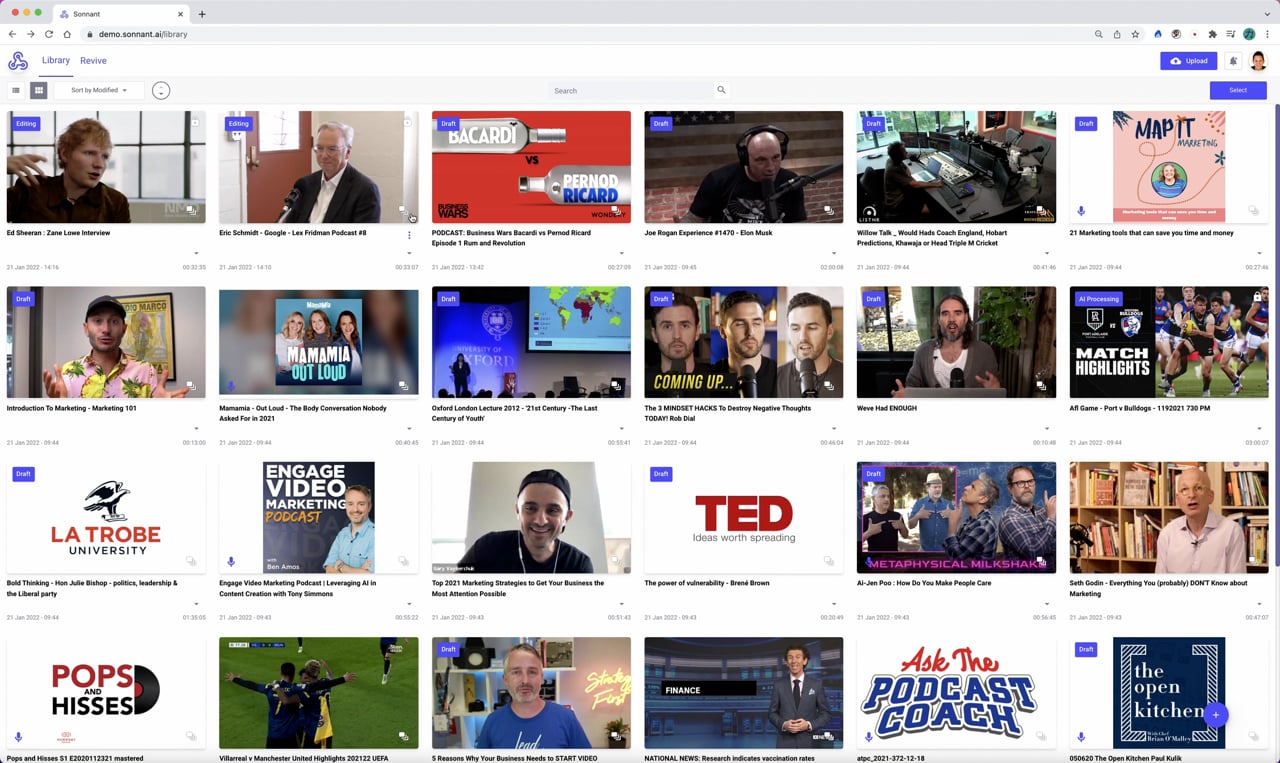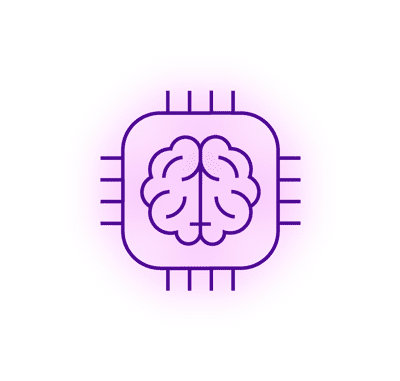 As the world drowns in tidal waves of mediocre content, yours must shine to connect with your audience.

Sonnant's AI stays on top of trends for you, instantly enlightening you with the insight to turn your content into social currency.

It's time to transform your workflow, engagement and profit.

Social Sharing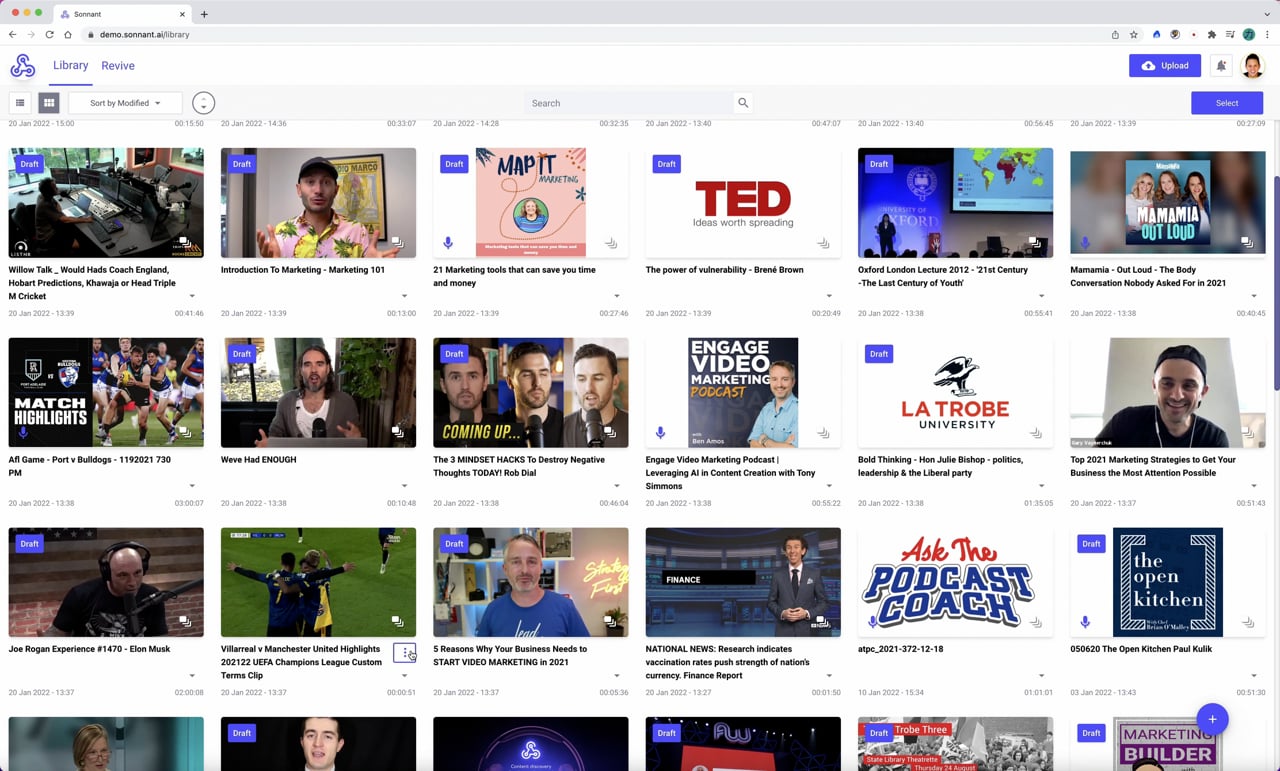 Highlight to Clip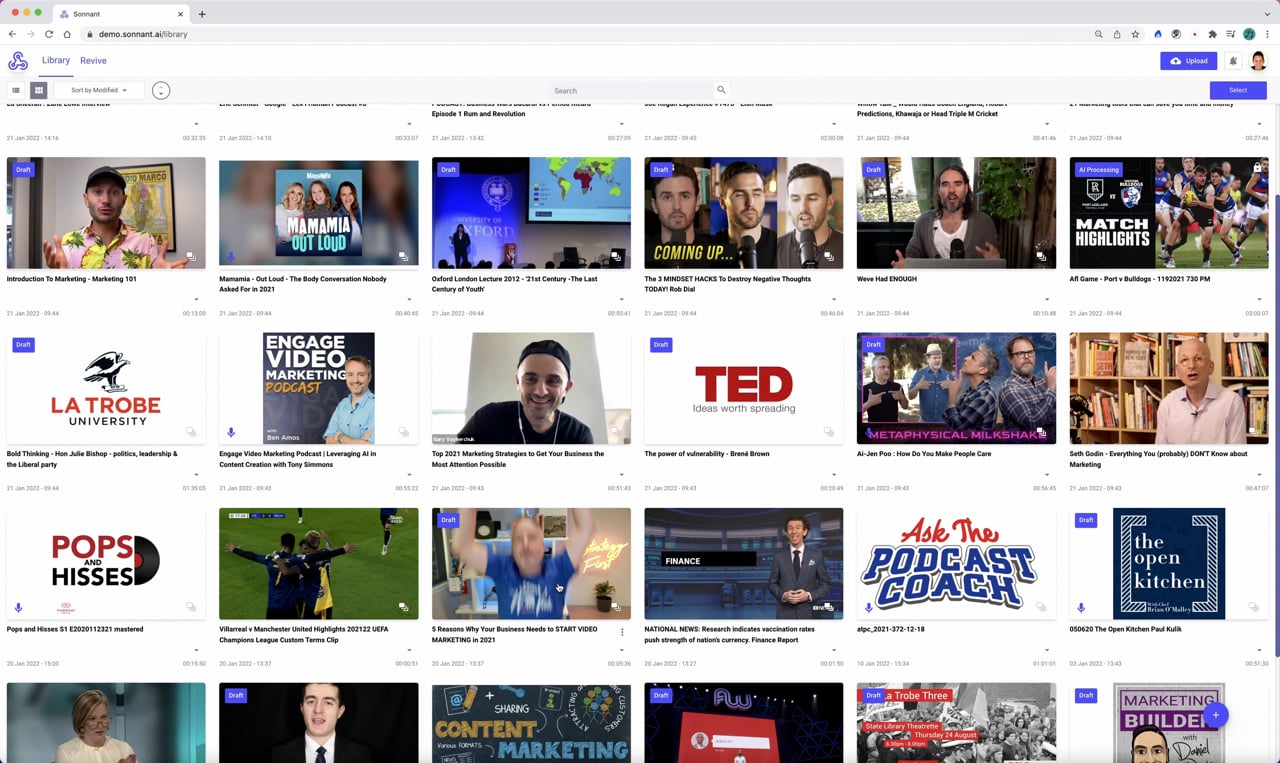 Embed Player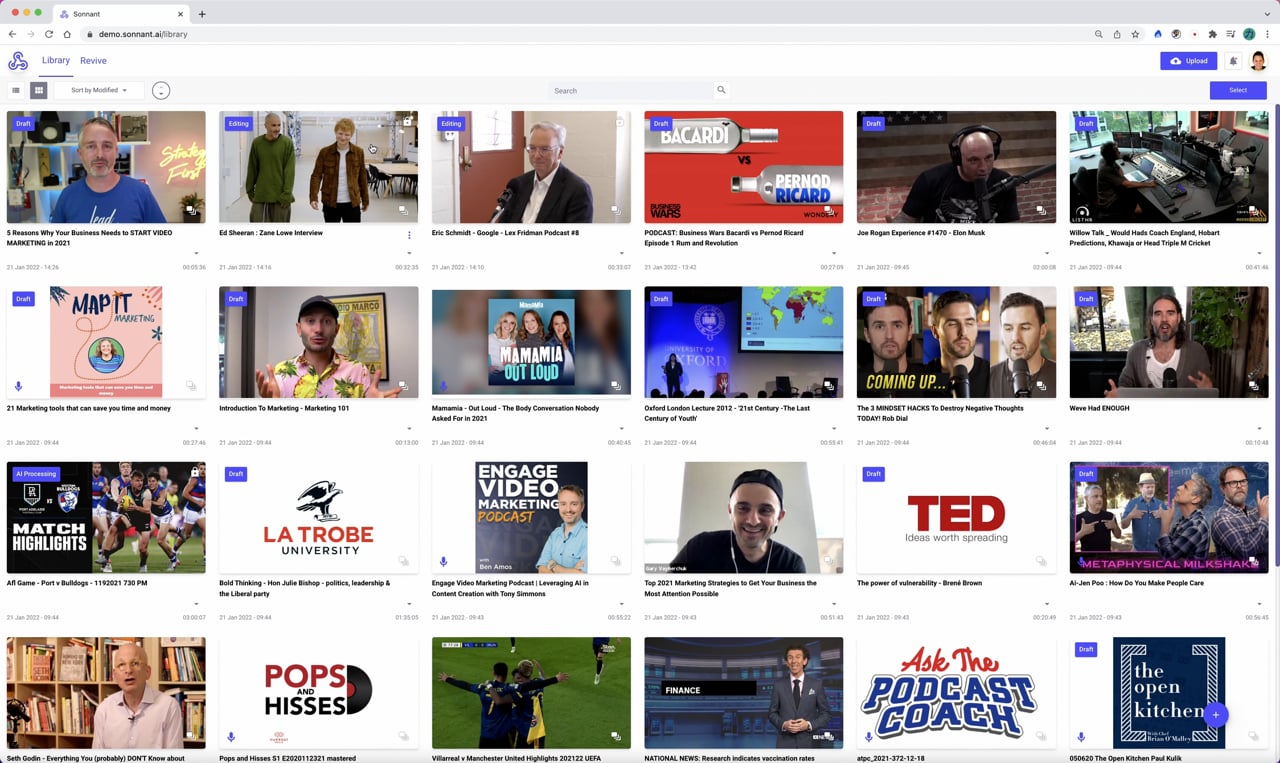 Automatic Chaptering
Hashtagging
Transcript Export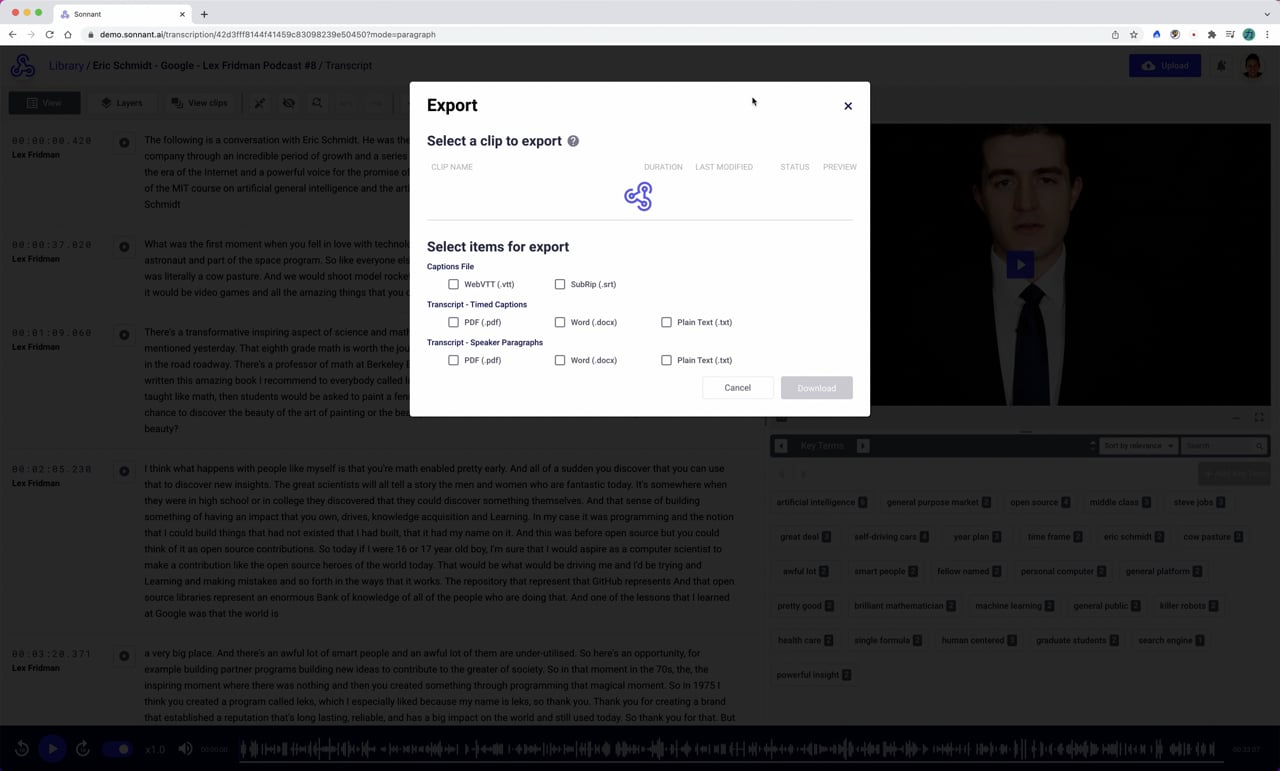 Archive Revival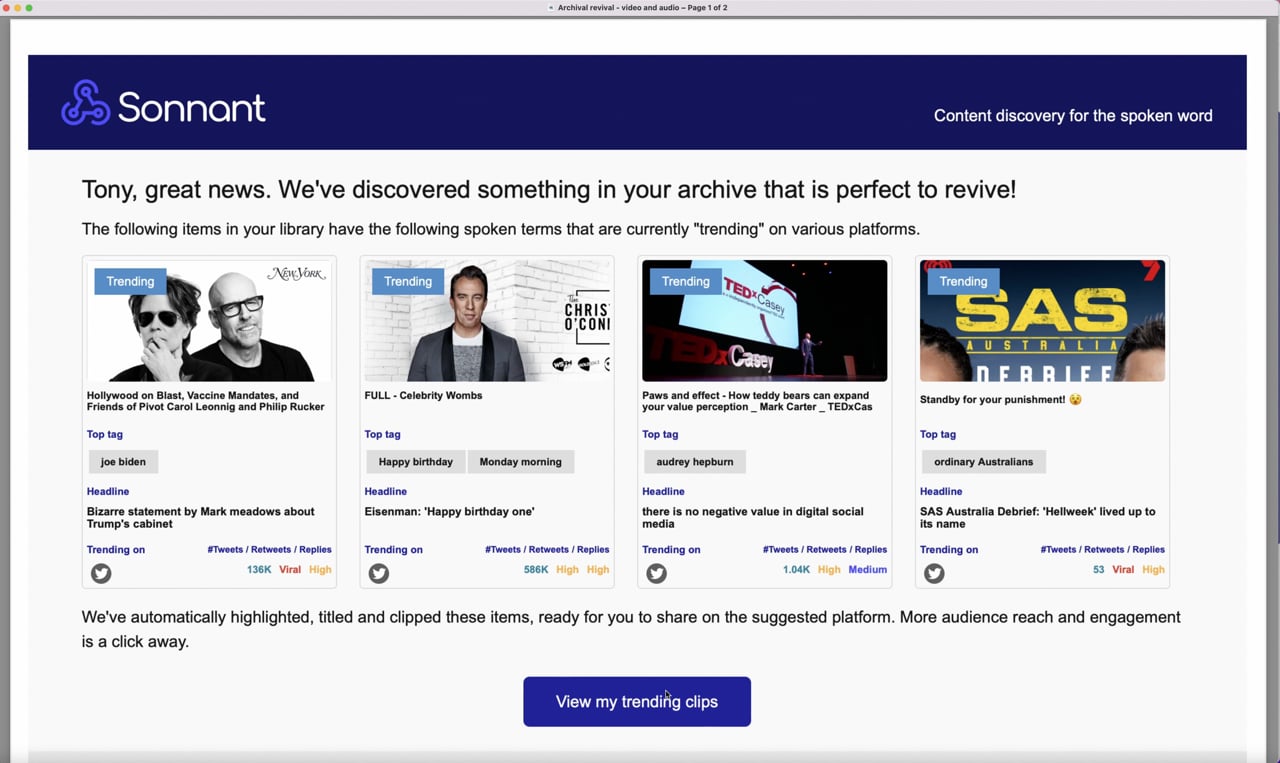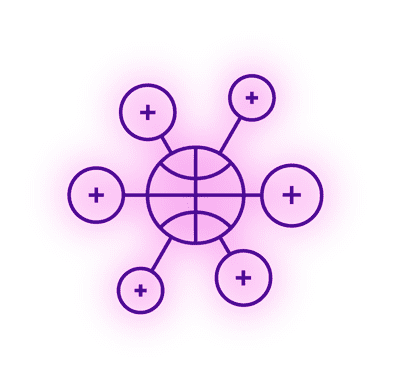 Helping your audience find your content no longer requires an entire new realm of brainpower.

Sonnant's AI-powered discovery tool suite effortlessly improves your SEO by scanning your content for relevant clips, keywords and hashtags.

Go on, put your content discovery on autopilot.

SEO Primed
Content Search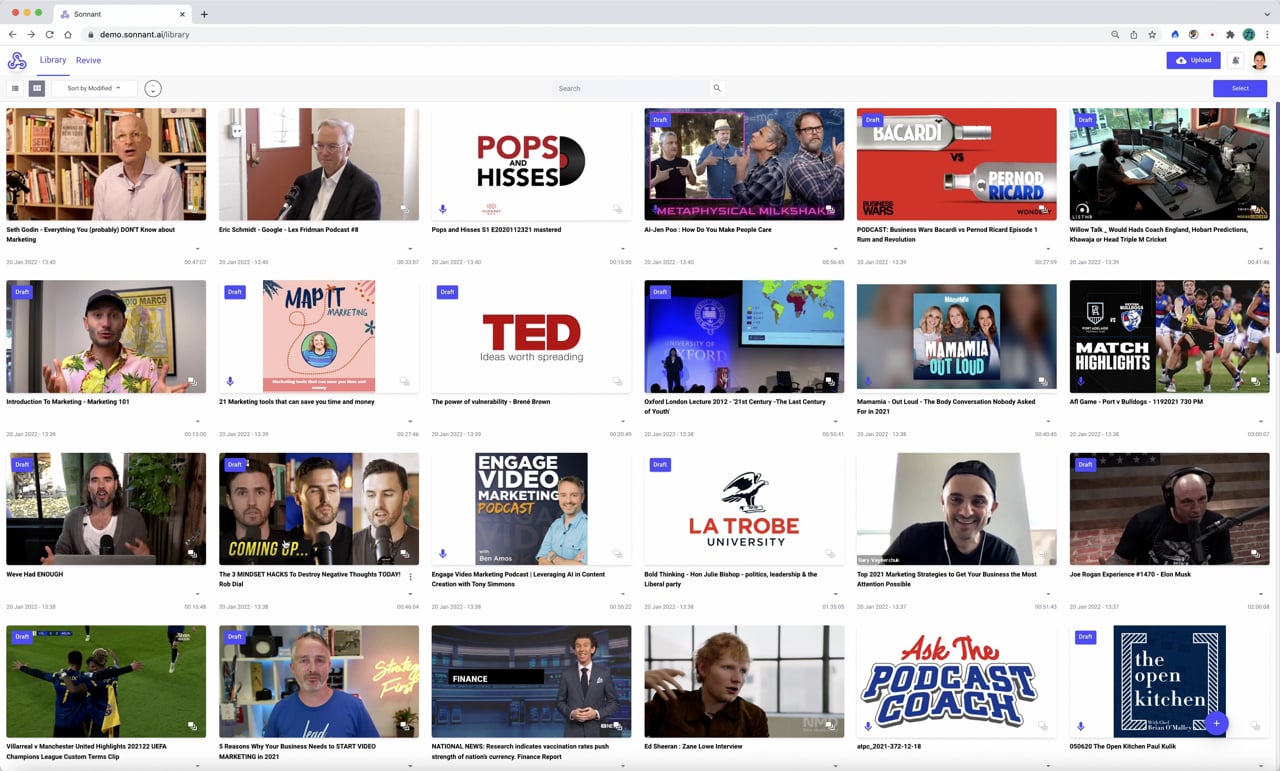 Targeted Advertising
Tagged Content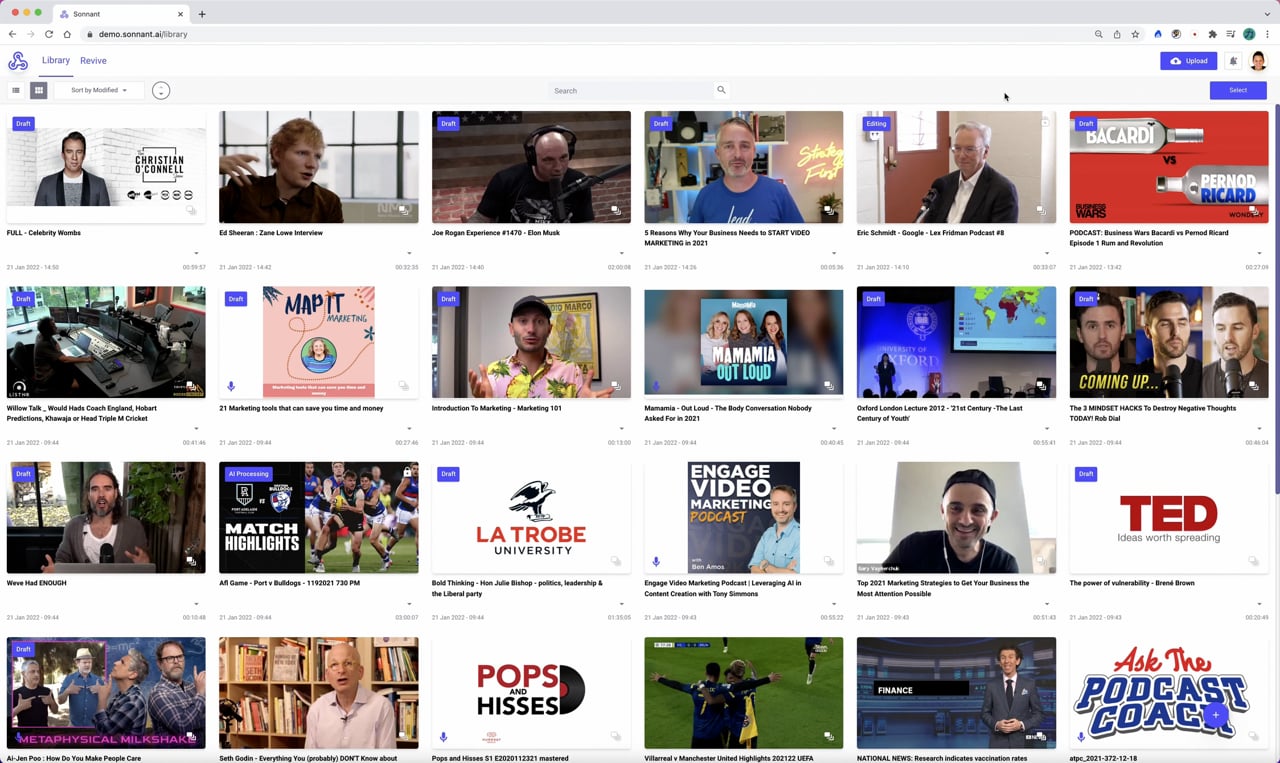 IAB Categorisation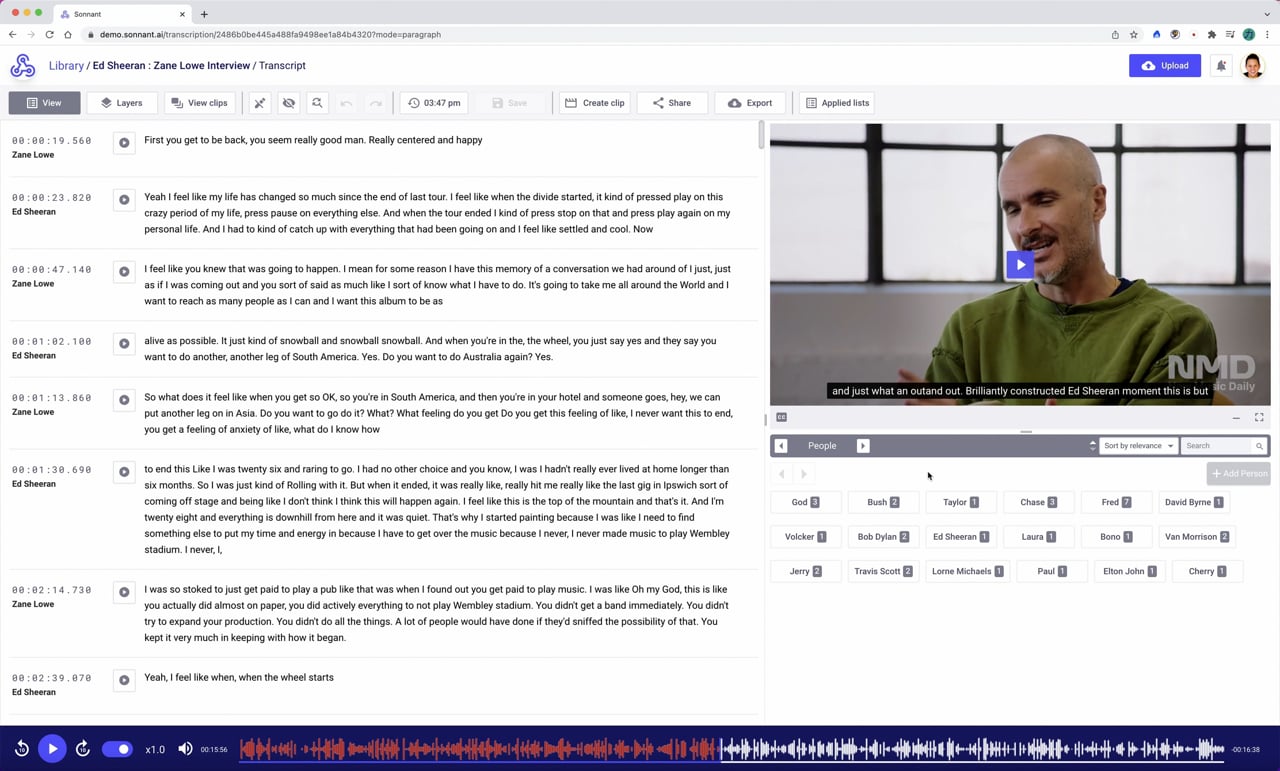 Trending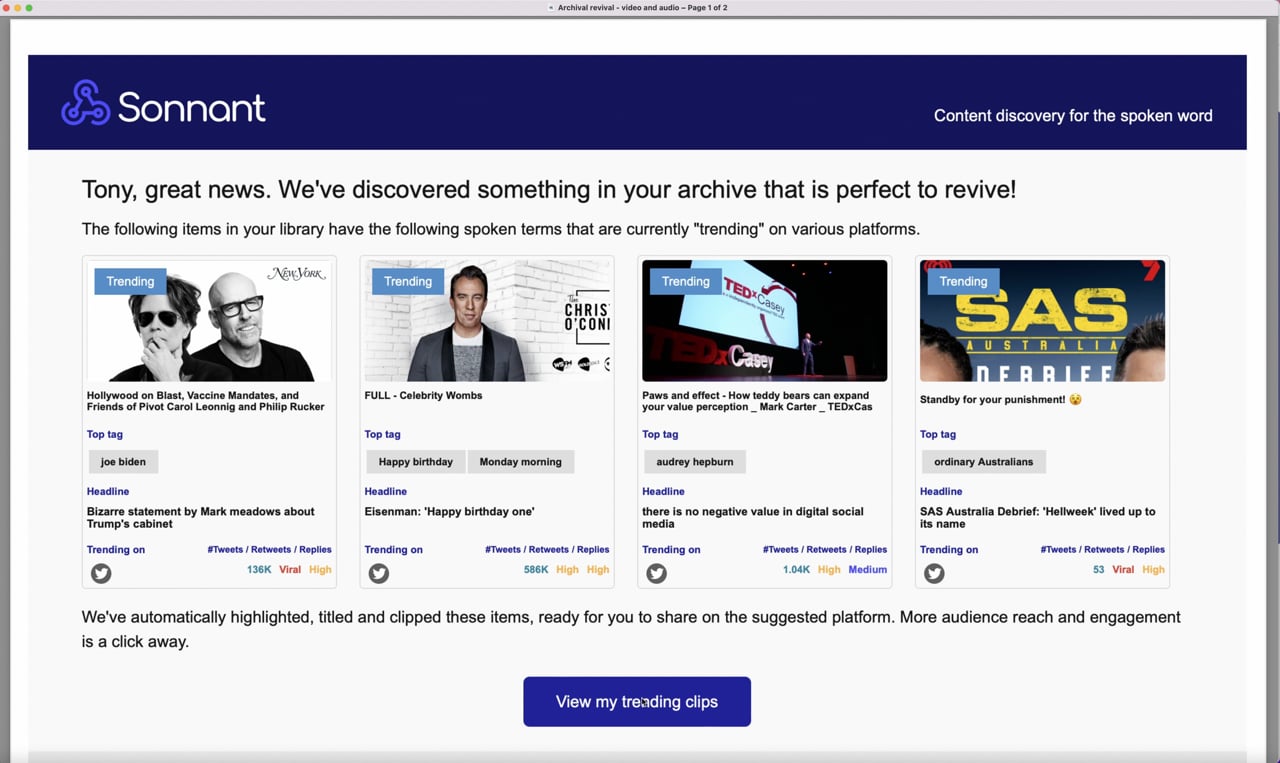 Get your free trial today
Your content workflow won't know what hit it.