Sonnant uses AI to structure audio data
We deliver data powered monetisation and workflow automation across the audio publishing lifecycle.
Maximise the value of all your assets

Streamlines business unit operations

Boost revenue. More impressions + smart ad markers increases fill and yield

Structured data for digital transformation, audience engagement & programmatic advertising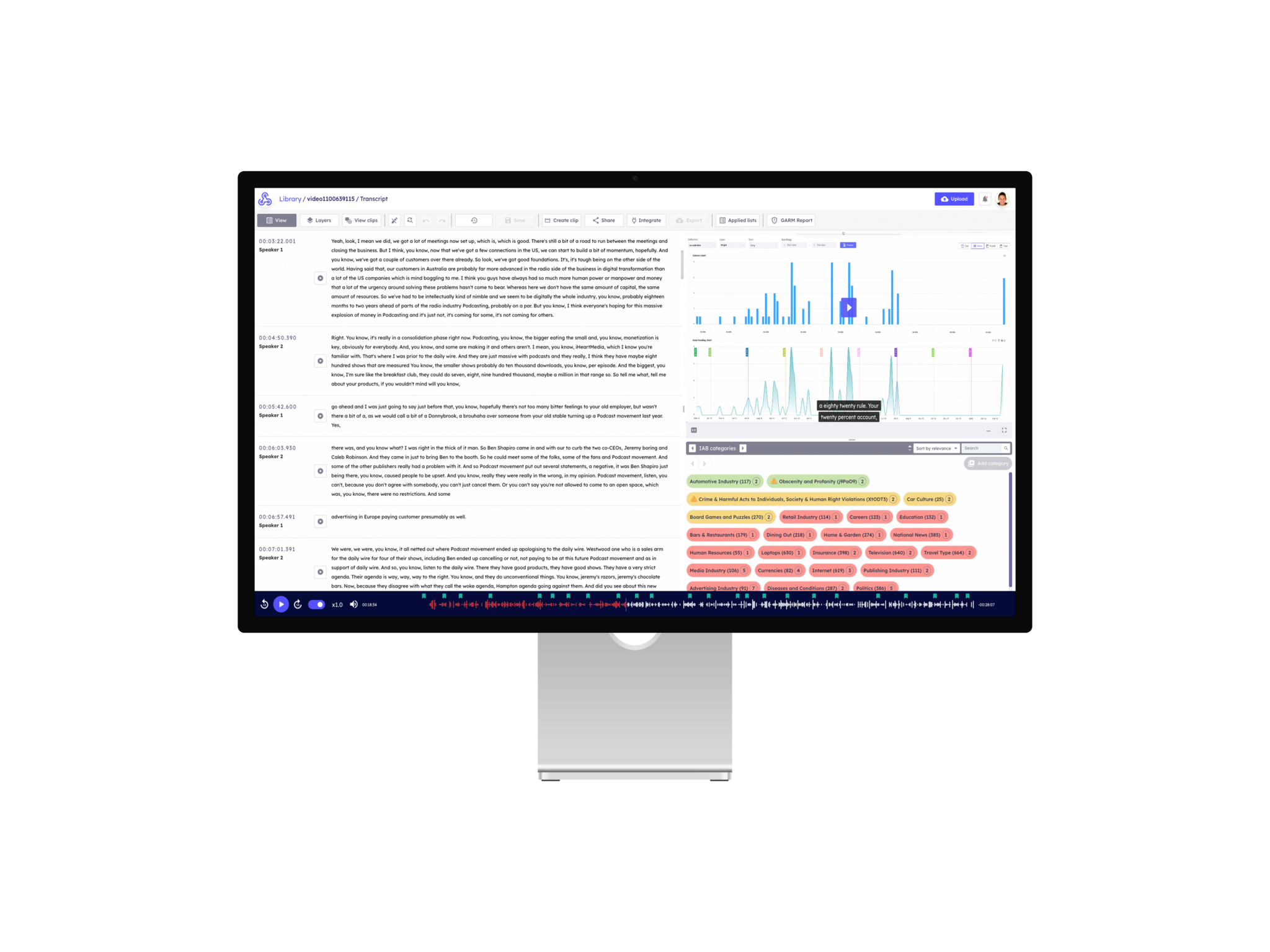 Spend more time delighting your audience and ad partners.