Monetise audio and video content and grow your revenues.
Sonnant is a powerful platform for broadcasters, podcasters and radio stations to monetise audio content and grow audience reach. Current management and monetisation  processes are manual and expensive. Enjoy time and cost savings of 93% on key tasks with seamless, always on, AI automation. Increase advertising yield
Unlock extra partner / sponsor revenue + up to 25% increase share-of-wallet. Personalise content delivery, powerfully smart ad-markers to better monetise audio content.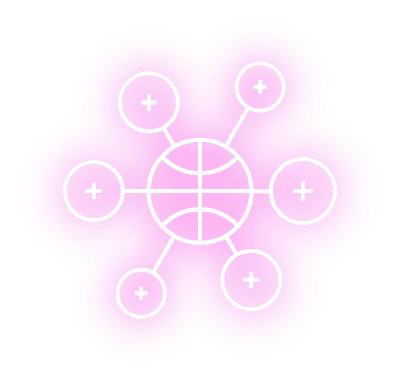 Imagine Google Search for all your content. Every item is tagged, clipped, categorised + contextualised to unlock audience growth opportunities of up to 31% in < 6 months.
Digital automation, management + monetisation

24x7 automation of manual, low-value, repetitive work.

Search and surface content in a tagged library of your archives.

Grow ad yield by 25% with brand safe and suitable ad-markers.

AI Editing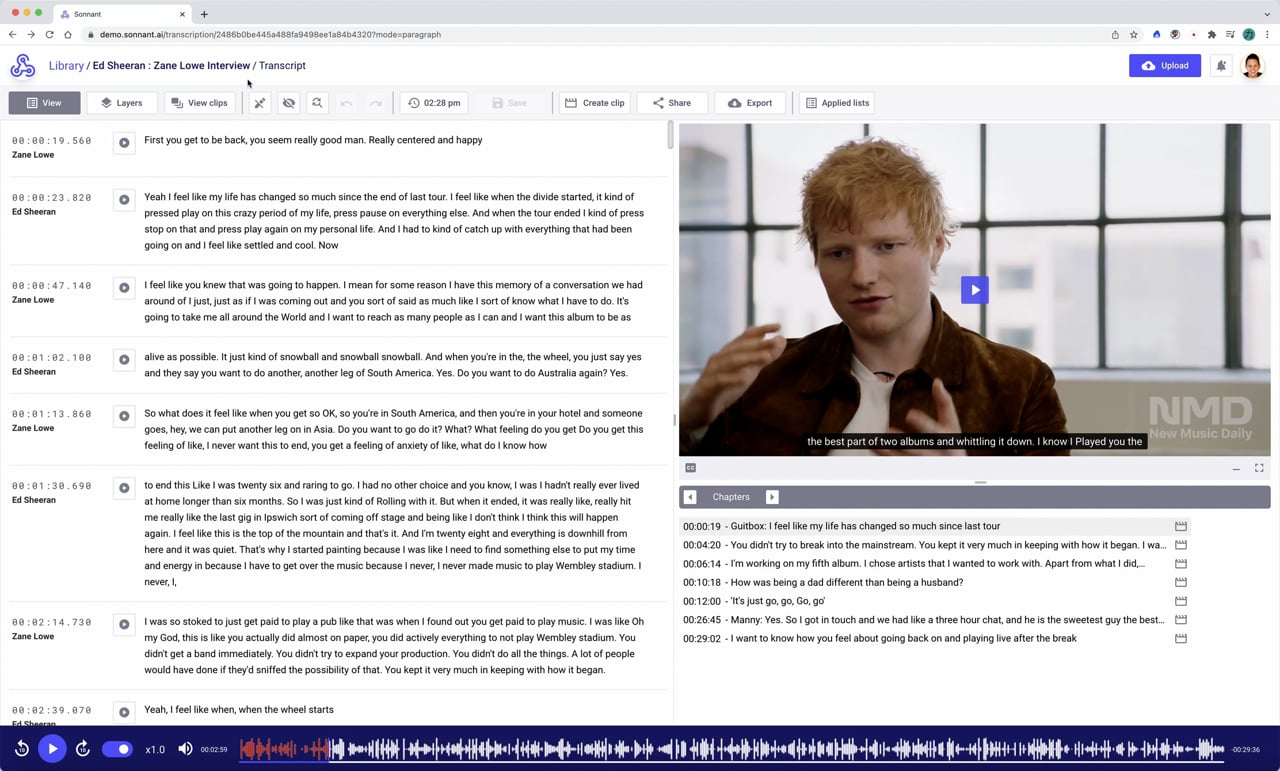 Transcription
Social Promotion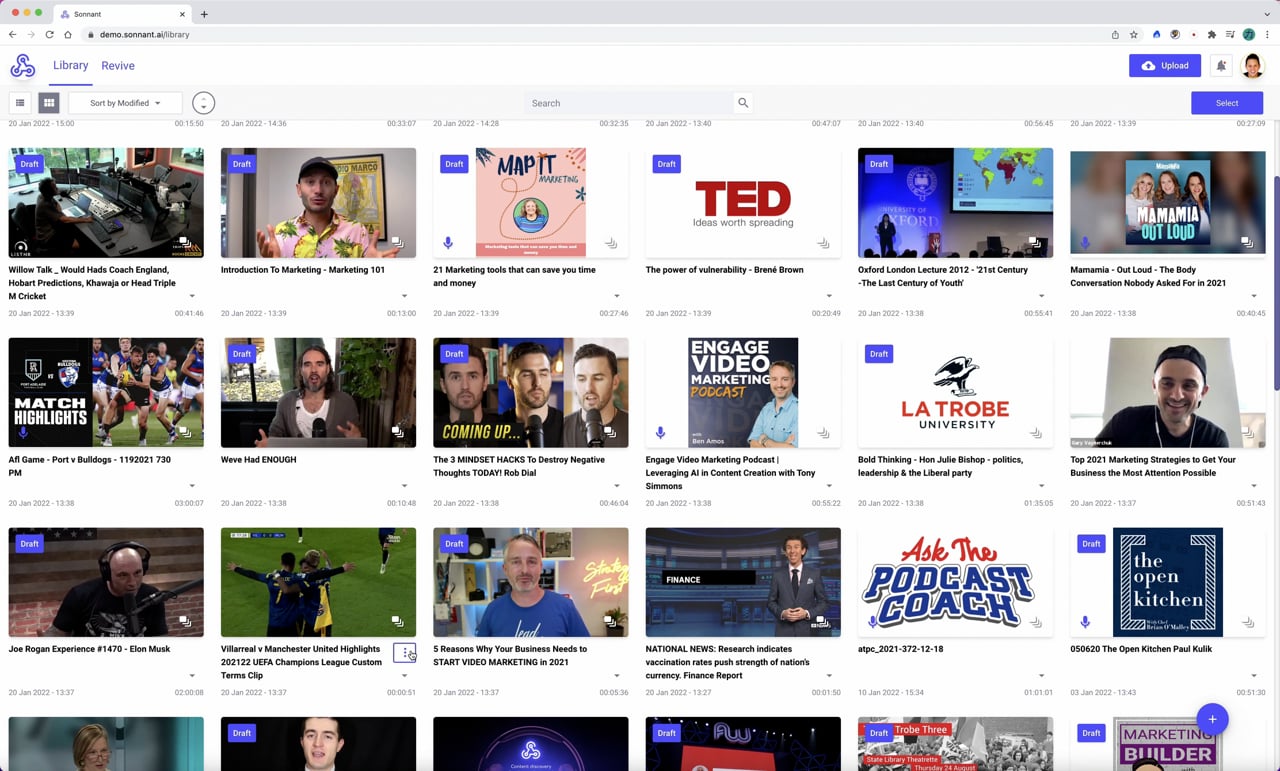 Searchable Library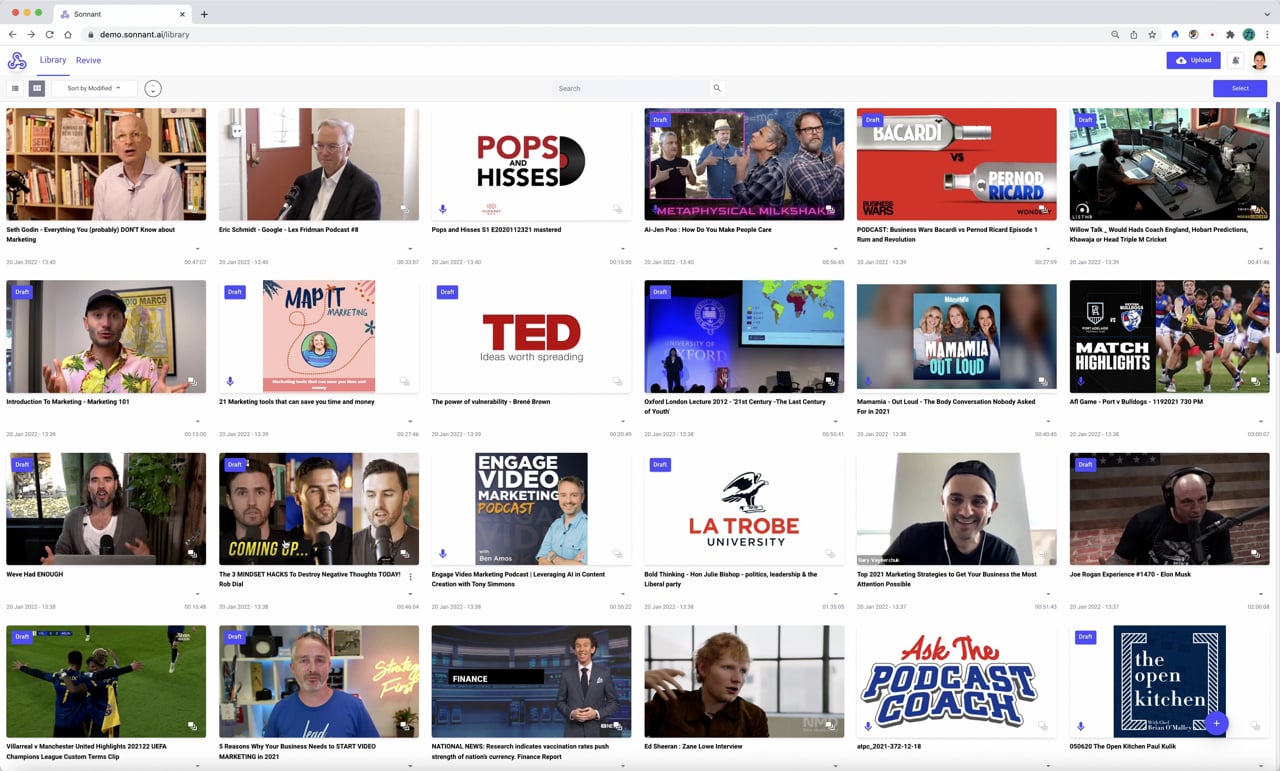 Captions & Subtitles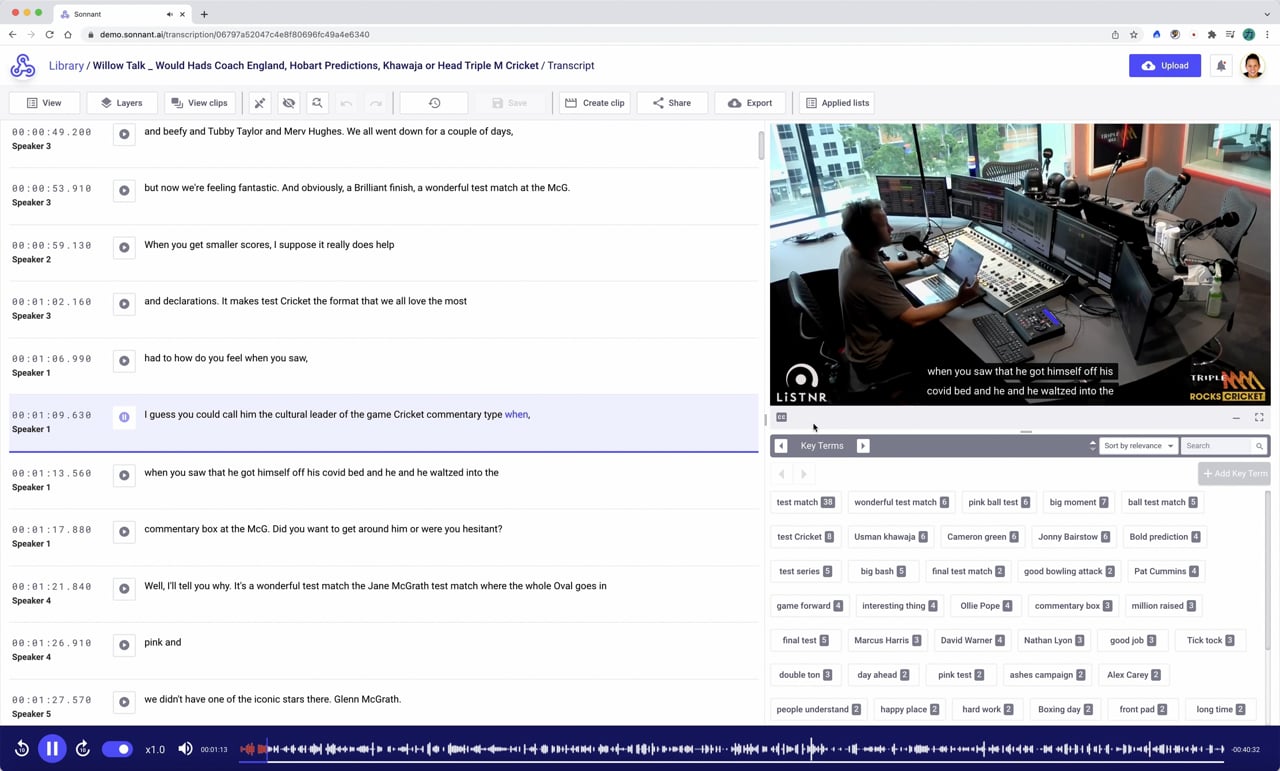 Clips, Snippets & Audiograms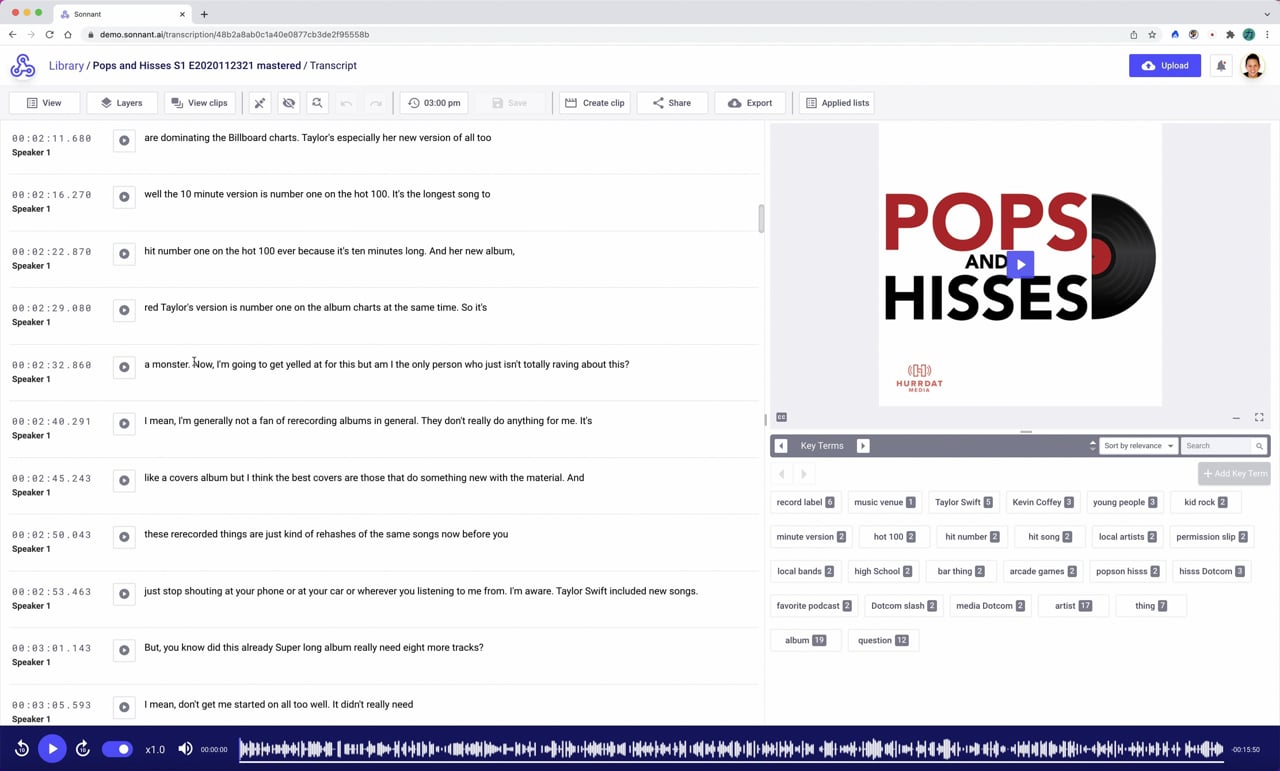 Create Value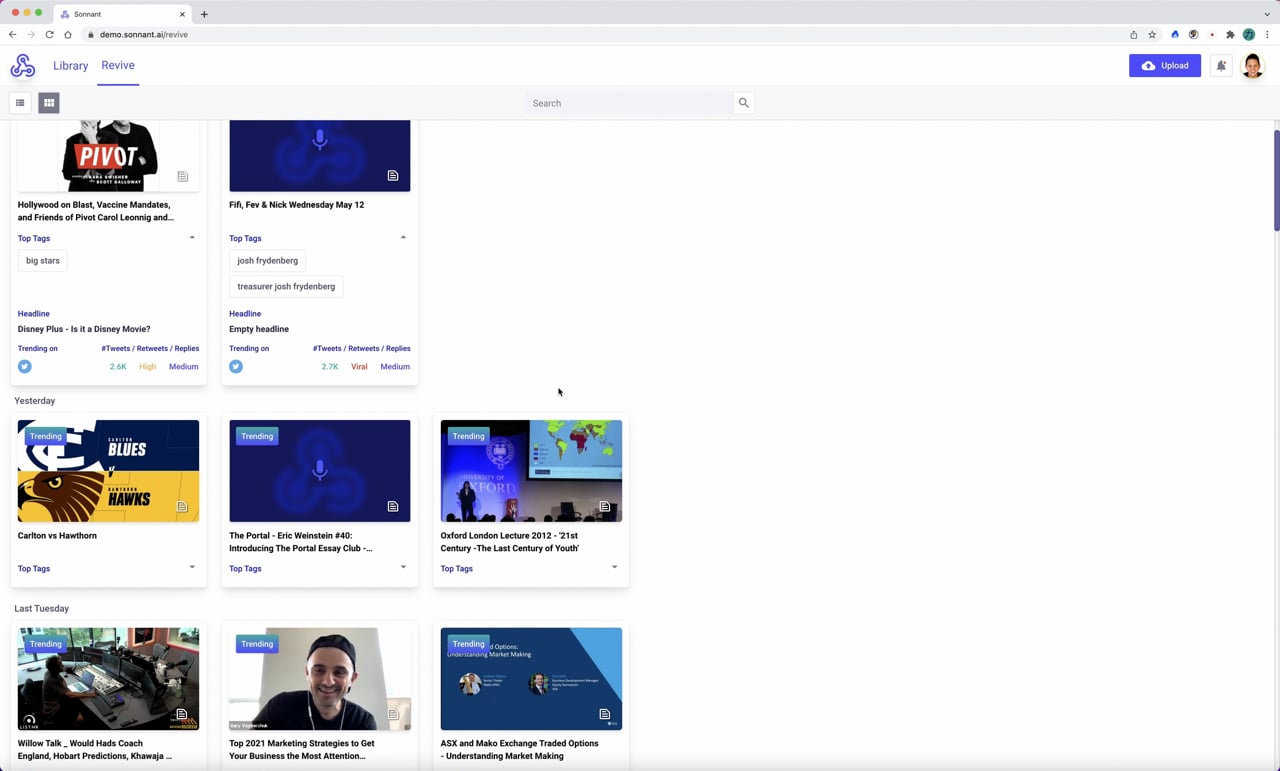 A powerful digital experience for content at scale.

Sonnant transforms your content into actionable insights.
This will allow you to maximise the value of your inventory.
Mining content's metadata to unleash its potential.
Sonnant has pioneered Machine Listening to turn voice into data. Audio and video content gets tagged, categorised, contextualised and clipped.
Sonnant will drive out business costs and deliver new revenue.
Power up your content for the audiences of today.